Pack Like A Pro For Ski Vacation With Backcountry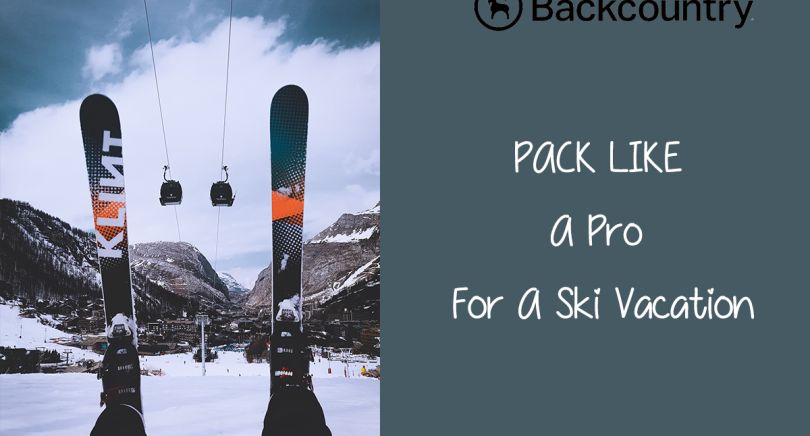 There's no better way to sabotage your ski vacation than forgetting a crucial piece of equipment. Due to the ongoing pandemic, remember to bring your masks and any other items required in your destination country at the time of your trip.
In addition to the inconvenience, once you're in a ski resort, you'll often find yourself paying over-the-odds to replace items you already have at home – so make sure you pack for your ski trip like a pro by following our comprehensive ski trip packing list!
Packing List For A Perfect Ski Vacation
Base Layers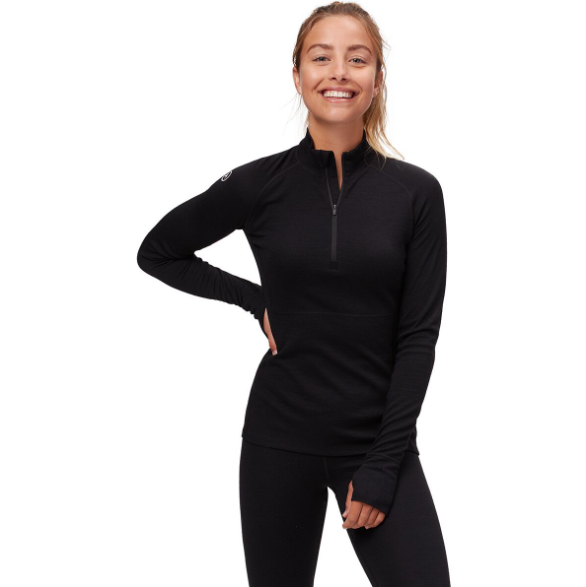 The first line of defense against the cold is base layers or thermals. It's critical that the base layer wicks moisture, dries quickly, and is comfortable enough to wear all day. For added protection, we prefer a top with a collar and a large waistband for the legs. A top thermal with a 1/4 zip is a great option because it allows you to dump heat when you get hot.
A high-quality base layer is made of a natural fiber such as wool, which has numerous technical benefits. Wool is odor-resistant, wicks away sweat or snow, and is extremely warm. Backcountry has a fantastic collection of base layers available to shop here.
Thermals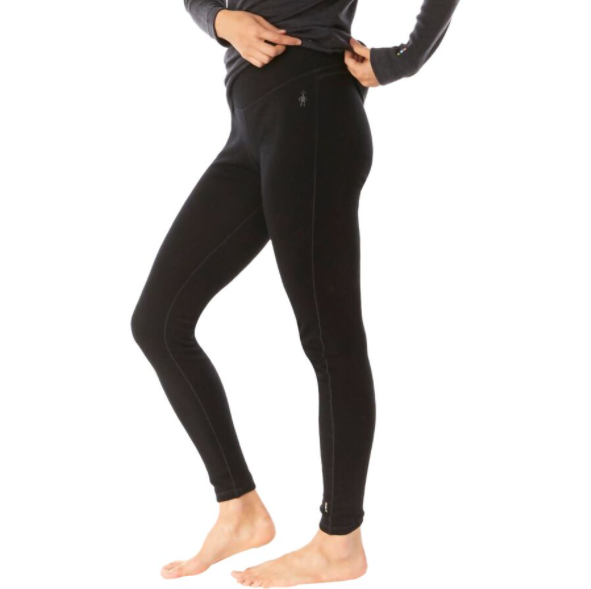 Leg base layers are also ideal for strolling around town or at a resort. You don't want to go to the bar in your ski pants, but jeans might be too cold. However, wearing a pair of thermals underneath will keep you much warmer. When shopping, keep in mind that top and bottom sizes can differ. Click here to shop Backcountry Thermals.
Performance Socks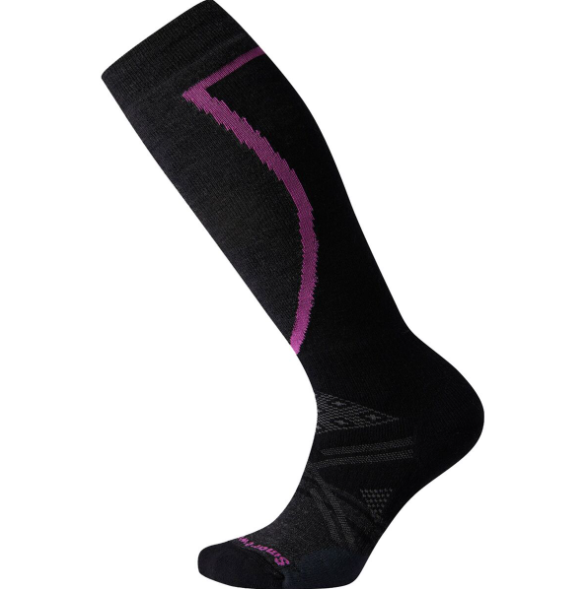 I would recommend two pairs of ski socks for the average ski trip packing list, and three pairs if the trip is longer. Socks should be made of a natural or synthetic material, similar to thermals. Wearing cotton socks while skiing will almost certainly result in cold feet. For the most part, any pair of wool or warm synthetic socks will suffice.
Ski and snowboard socks, on the other hand, are cut high up the calf to protect the skin from the boot. Backcountry has a fantastic set of panels on the heel and shin, which are the most vulnerable to pressure and abrasion. They have more insulation and material that wicks moisture away from the body. If you ski a lot, they're well worth the money! Click here to buy yourself one.
Insulated Jacket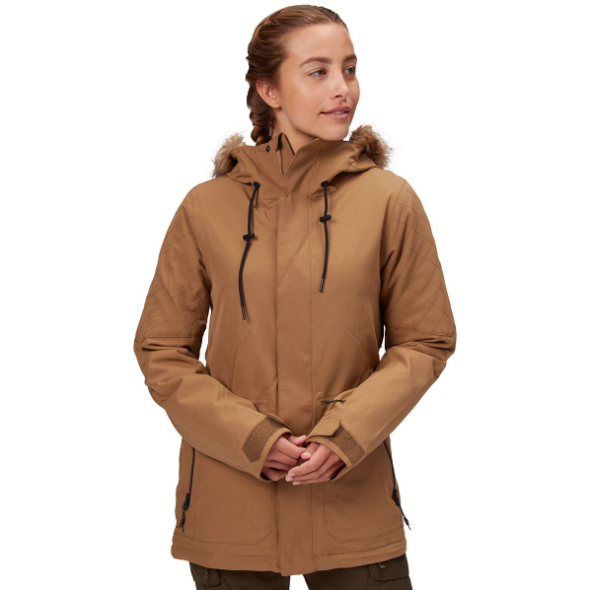 The most important item to bring on a ski trip is a jacket. Most skiers and riders will benefit from a lightly insulated jacket with a waterproof shell and snow skirt. For resort wear, a shell jacket with light insulation is recommended. Wrist gaiters, a snow skirt, and a helmet-compatible hood are just a few of the cool features of the Insulated Jackets.
This Volcom Shadow Insulated Jacket is a great choice because it offers great value. Granted, it lacks any sort of performance or long-term credibility. Every ski jacket should have a snow skirt and be helmet compatible. Don't go out and buy a new jacket if it's your first time. Wear your warmest winter coat and expect some snow to fall down your pants. Click here to purchase your favorite Backcountry insulated jacket style.
Hardshell Jacket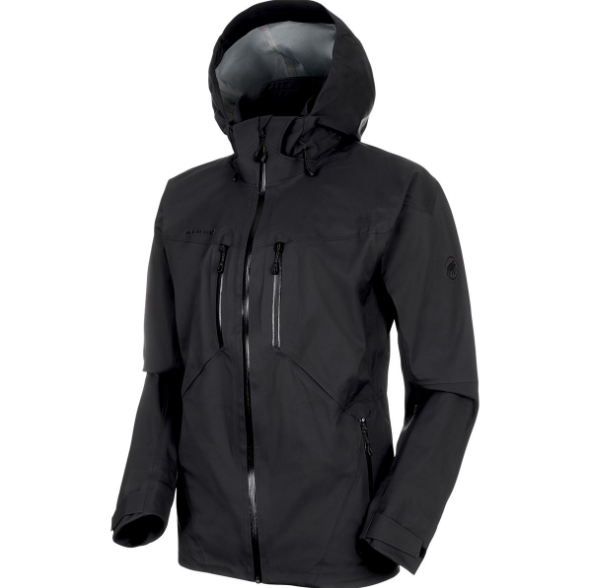 A hardshell jacket is made of a waterproof and windproof material that provides superior weather protection. The exterior of these premium jackets is usually made of a multilayered nylon material. As a result, a hardshell jacket provides excellent snow, wind, and moisture protection. Hardshell jackets are a great choice.
This MammutStoney Hardshell Jacket is a top-of-the-line jacket designed to handle anything you can throw at it while skiing or snowboarding. In inclement weather, the rugged jackets keep us dry, and the brushed flannel interior feels great to the touch and disperses moisture quickly to dry. They are expensive, but they are the gold standard. To buy this jacket, click here.
Mid-Layer Jacket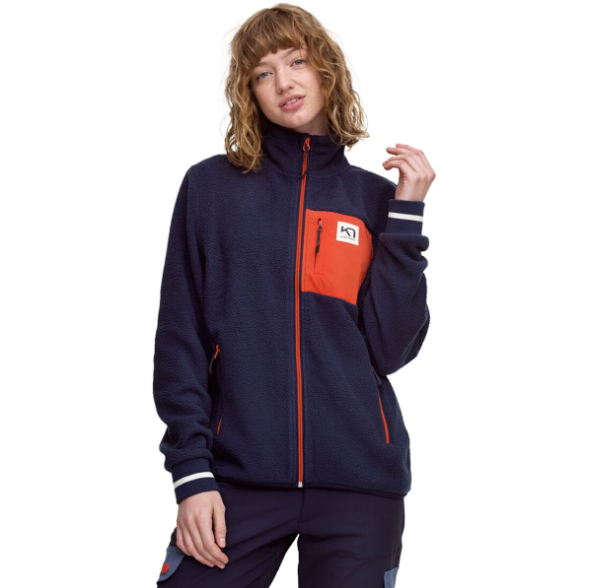 If you use a layering system, the majority of your warmth will come from a mid-layer jacket. When you're not skiing or snowboarding, mid-layers go on over your thermals and act as a jacket. Backcountry has several different types for different conditions, and these jackets come in a wide variety of fashions.
When dry, down jackets provide excellent warmth, but when wet, they lose their insulation. Synthetic down jackets provide slightly less warmth than traditional down jackets, but they can withstand wet weather. The Kari TraaRothe Midlayer Jacket is the best option because it provides plenty of warmth. Click here to purchase this mid-layer jacket.
Shell Pant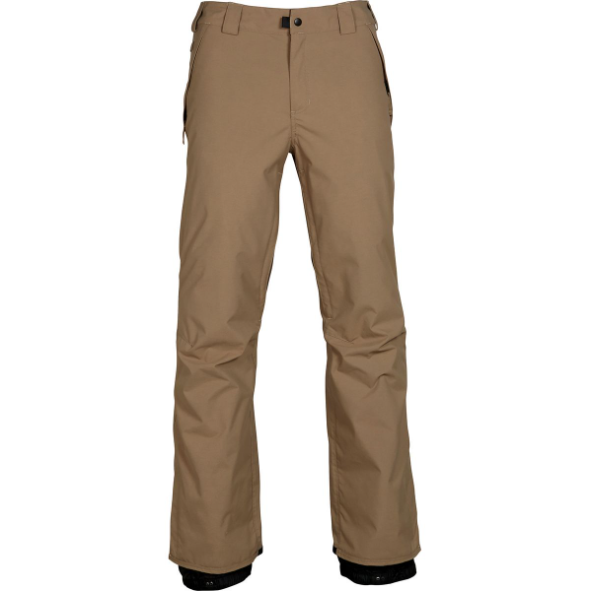 A good pair of hardshell pants can provide complete protection from the elements in the winter. Insulation would obstruct their breathability and performance, so they have little to no insulation. For sending off jumps and tackling steep lines in the resort or backcountry, shell pants are usually bomb-proof.
Quality shell pants, such as the 686Standard Shell Pants, will be appreciated by expert skiers and riders. They're tough ski pants with features like rear leg zips for ventilation while climbing mountains and insteps to keep crampons and ski edges from cutting you. The only insulation, however, is a thin brushed flannel interior. They aren't meant to be used while sitting in the cold.
Bib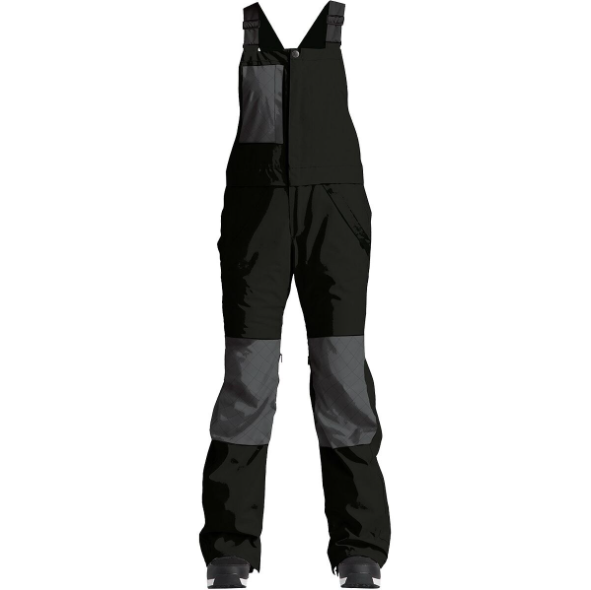 Bibs have a plethora of benefits! A pair of bibs is a worthwhile investment if you have a season pass to a ski resort and plan on chasing powder. On deep powder days, they're fantastic because the extra protection keeps you dry.
It's a great pant to have in your ski wardrobe rotation. Most importantly, because the opening extends well up to your chest, bibs keep deep snow out of your waistline. Breast pockets, added warmth around your core, and a comfortable pant with no pressure on the waistline are among the other appealing features. To get your hands on one, go here.
Insulated Pant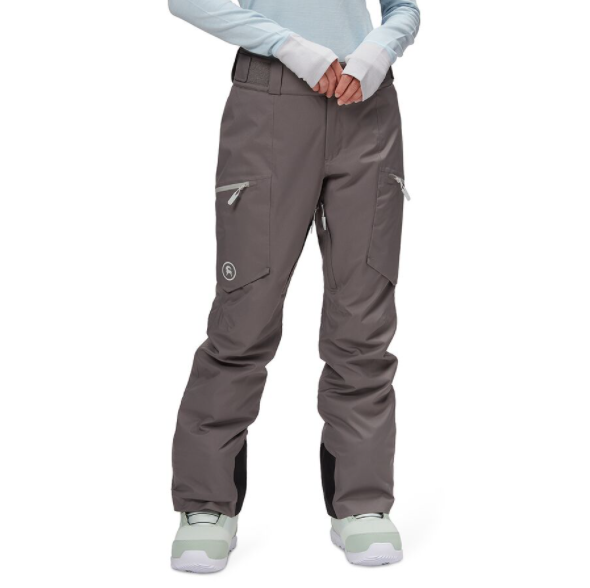 Experts believe that heavily insulated snow pants are less useful than an insulated jacket. They tend to stifle movement and generate excessive heat. Most recreational skiers and riders, on the other hand, will appreciate the extra warmth. They're ideal for cruising down beginner and intermediate runs or relaxing with a hot chocolate on the mountain.
Consider some decent pants like the BackcountryPark West Insulated Pants if you're a weekend warrior or only go skiing once a year. With a waterproof exterior and synthetic insulation, they don't cost an arm and a leg but deliver a lot of performance. To purchase these pants, go here.
Mitts/Gloves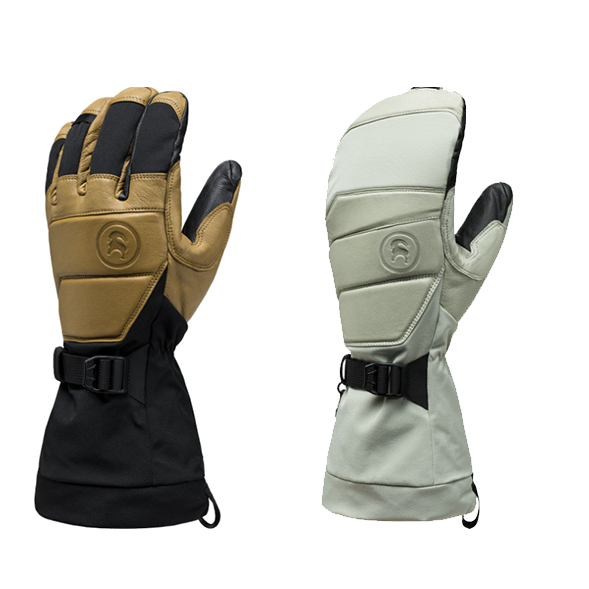 On the slopes, quality gloves will be your best friend because cold hands and feet will ruin your day. The cold is the main reason why people do not enjoy skiing or snowboarding. You'll never be cold if you're dressed properly.
Gloves come in a variety of styles. Snowboarders, on the other hand, should consider investing in a pair of mittens. Mitts keep your fingers together and expose less of your skin to the elements. It means that mitts keep your hands warmer than gloves. Snowboarders don't use ski poles, so wearing mitts is a no-brainer. Click here to shop backcountry gloves and mittens.
Balaclava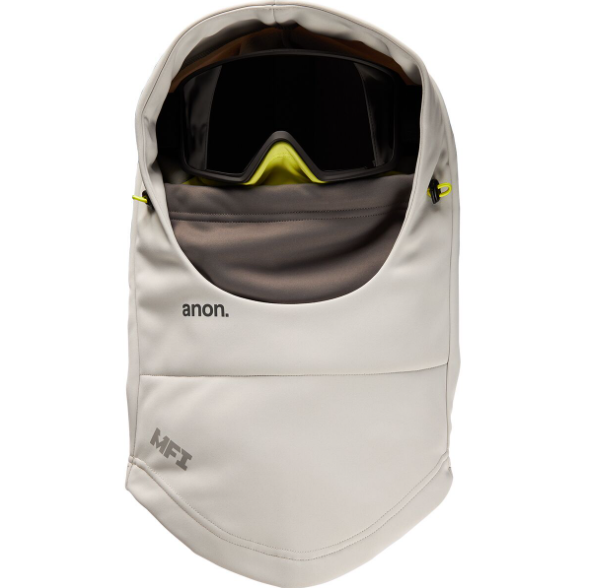 It's always a good idea to bring some face protection when going out in the snow. On sunny days, we'll go without, but we're expecting snow on the mountain more often than not. We usually alternate between two types of face protection.
A merino wool balaclava is essential for bad weather and cold days. We've tried a few different balaclavas, and finding one that doesn't collect a lot of moisture before freezing to your face is difficult. We've found that the backcountry AnonMFI Hooded Balaclava provides the best warmth and performance. Click here to purchase one for yourself.
Goggles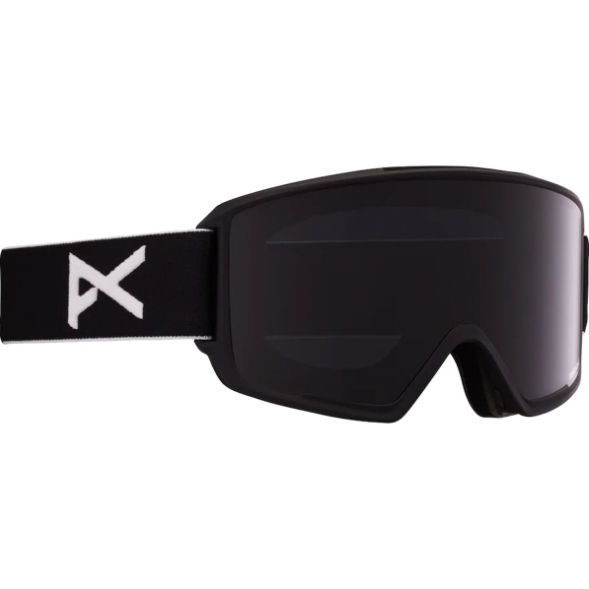 Quality goggles are a good idea unless you're on a tight budget. They're an important part of your ski outfit and a lifesaver on more difficult terrain. On the mountain, goggles protect your eyes and aid your vision.
Backcountry AnonM3 Polarized Goggles are the best in the snow and are exactly what every skier has been looking for. They are arguably the best ski goggles on the market thanks to the new technology. Also, if you don't want to spend a lot of money on goggles, Backcountry has some great budget options. Shop here your favorite goggle styles from Backcountry.
Helmet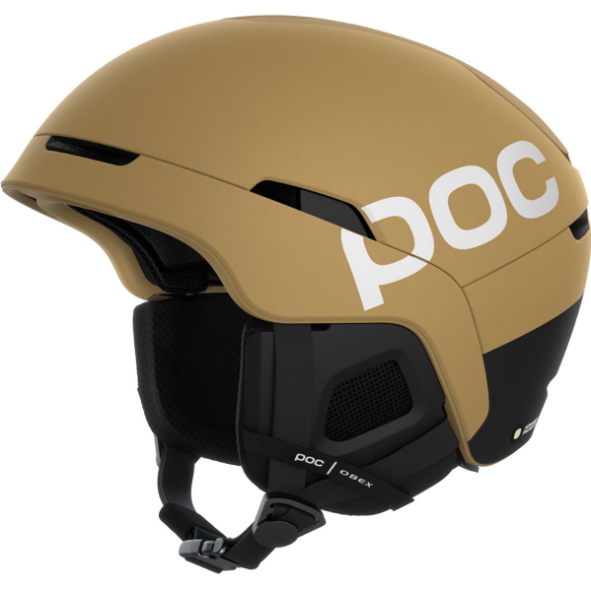 It is no longer acceptable to ride without a helmet. When snowboarding, do yourself and your head a favour and wear a helmet. Whether you're a novice or a seasoned rider, you should always wear a helmet. Helmets are great because they keep your head and ears warmer than hats!
The POCObex BC MIPS Helmet is a cool helmet that you can wear. It offers solid head protection, plenty of ventilation, and a soft, comfortable interior. With gloves on, the easy-to-latch and unlatch helmet buckle can be removed! To purchase one for yourself, click here.