Super Cute Outfit Ideas With Neiman Marcus Mule Sandals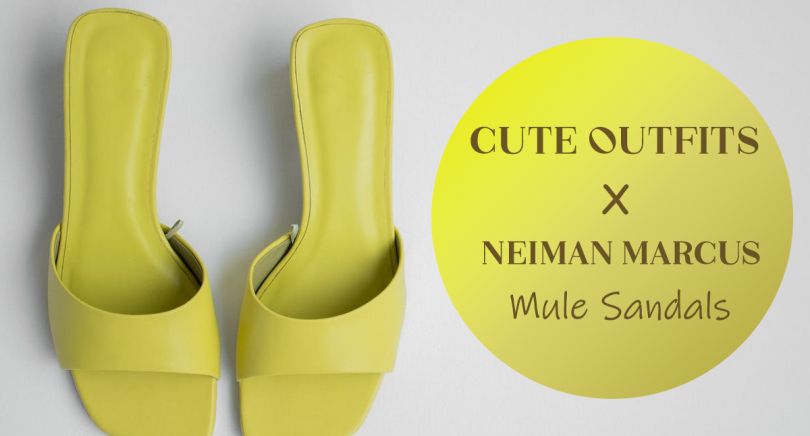 Mules are one of the hottest fashion trends right now, and if you're trying to put together a capsule wardrobe, I think including Neiman Marcus mules would be a great addition.
If you want to get the most out of your wardrobe, look for staple and multipurpose items that go with everything. With Neiman Marcus Mules, you'll get all of that and more. They're all-around shoes that can be worn casually or formally.
Neiman Marcus Mules come in a variety of styles, including those with an open back and those with a cute heel. Finally, a shoe that could be worn for any occasion and looked great doing it! Right now, we've shown you some of the super cute outfits you can put together with the classy Neiman Marcus Mules.
Cute Outfits Ideas With Mule Sandals
Black Mules with a Black Leather Jacket, Black Bralette, and White Pants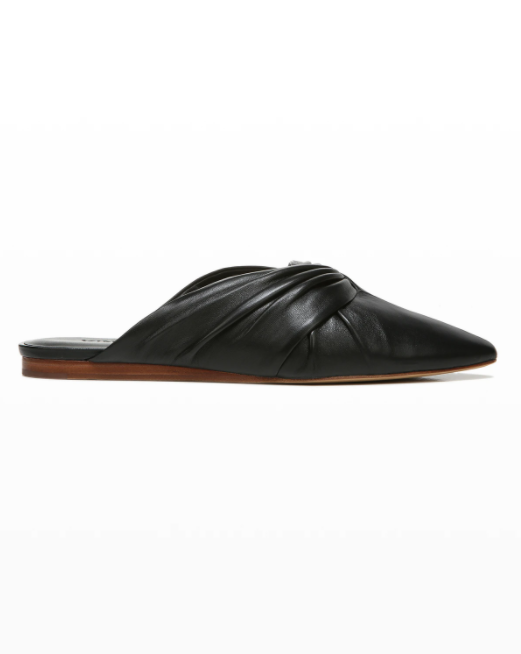 White pants have a way of instantly improving the appearance of any outfit. Maybe it's because of how easily they stand out, especially when paired with Neiman Marcus Black Mules. The black bralette keeps this look simple and relaxed, while the leather jacket and white pants are sure to draw some attention as you walk down the street. There's no need to wear heels with this one; your mules have all the style you'll need. Click here to shop these.
Leopard Print Mules with a Black long Sleeve Blouse
These Neiman Marcus Leopard-print Mules add a lot of interest to this outfit. Wearing black can be monotonous at times, but these shoes add just the right amount of color to make you look super stylish. These mules also look great with your pale brown jacket. That's what I'm talking about when it comes to balancing everything out. Click here to shop this cute pair.
Brown Mules with a White Blouse and Black Jeans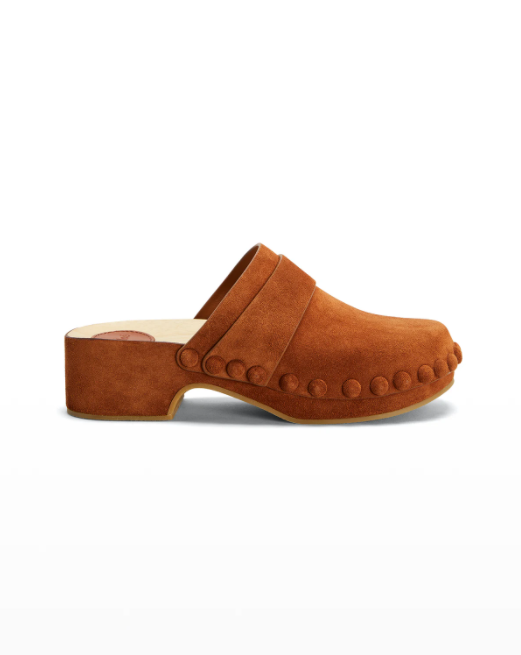 With the black and white ensemble, these Neiman Marcus Brown Mules look absolutely stunning. A pair of brown mules will be the perfect addition to your ensemble, as this particular shade of brown is rich but not overpowering. Adding a cute handbag to this simple outfit will be brilliant, adding some elegance. Click here to shop this pair.
Beige Mules with Blue Jeans and a Beige Blouse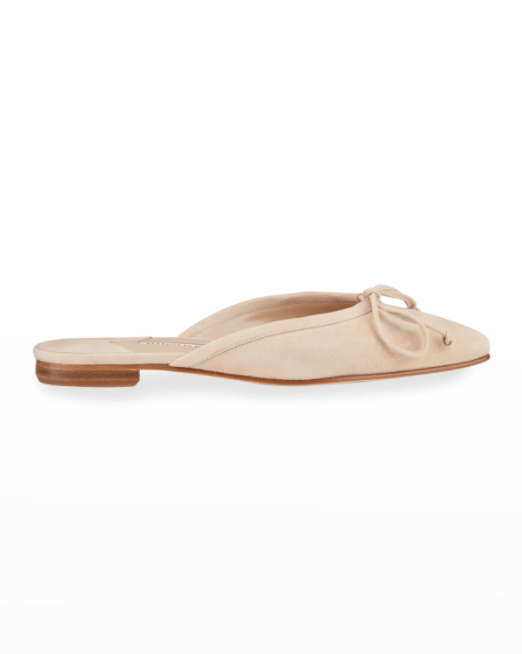 The best thing about mules is that they can be worn in a variety of ways. While these Neiman Marcus Beige Mules would look great with a stylish skirt, wearing them with blue jeans works just as well. The beige top goes well with this outfit, and you can dress it up with a pair of hot pink earrings. Click here to shop this cute pair.
Yellow Mules with a Gray Blazer, Black Graphic Tee, and Blue Jeans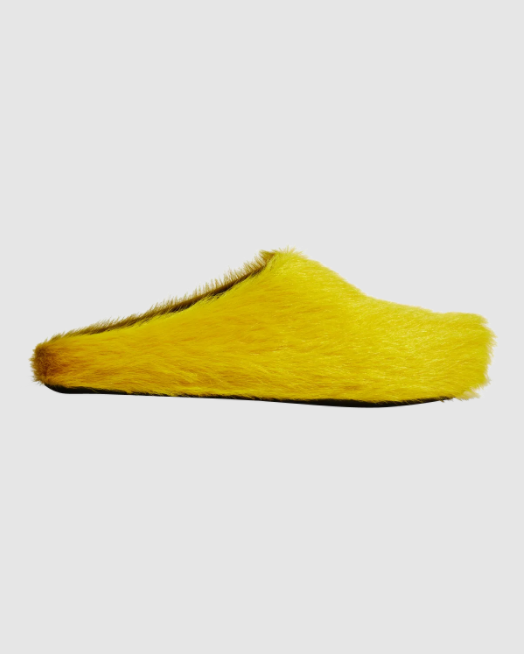 Wearing a professional blazer with a graphic tee can be risky because you're mixing a professional and a casual piece. These Neiman Marcus Yellow Mules, on the other hand, will pull this outfit together beautifully, giving it a bold and sophisticated look. They were the perfect finishing touch for this look! Click here to shop this funky pair.
White Mules with a White Blouse and Leopard Print Skirt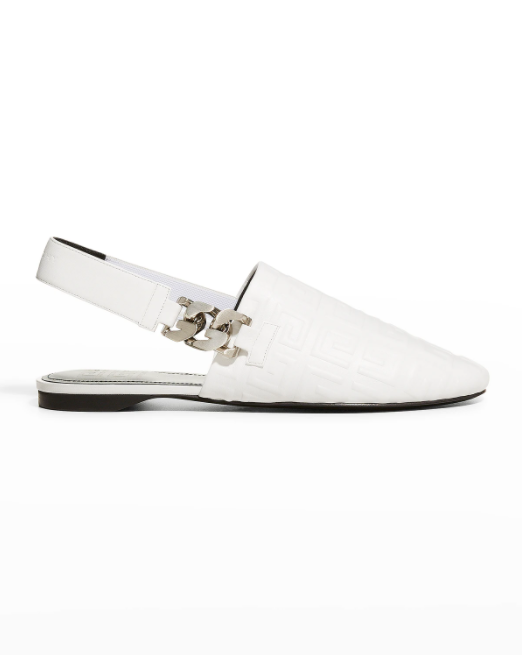 The leopard print has once again stolen the show, bringing this fashion forward look to life. Theese Neiman Marcus White Mules, paired with a white top, were the perfect choice because they let the gorgeous skirt shine through. Overall, it's a sweet and modest ensemble. Click here to shop this chic pair.
Red Mules with a White Blouse and Light Blue Jeans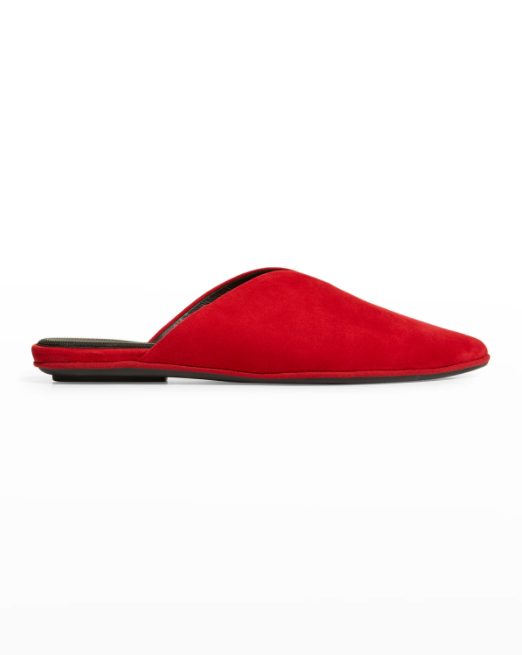 When you look at this outfit from the top down, you might think it's just another casual outfit, but I implore you to look further down to see these magnificent Neiman Marcus Red Mules that will greet you. When you look at these shoes, all you can say is "wow." The mules' color adds so much attitude to this look, and I'm in love with everything about it. Click here to shop this trendy pair.
Green Stiletto Mules with a White T-Shirt Dress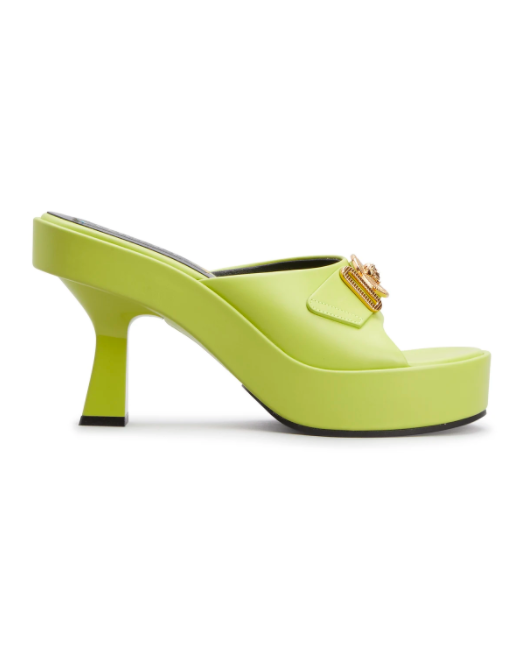 There are stiletto mules, and I know what you're thinking. You can now easily slip your feet out of your heels without having to worry about dragging them off. The open back is extremely useful. Furthermore, the design of this particular pair of Neiman Marcus Green Mules adds a pop of color to a plain white t-shirt dress or any other color of your choice. To complete the look, add a handbag and a pair of drop earrings. Click here to shop this pretty pair.
Purple Mules with a Stripped Dress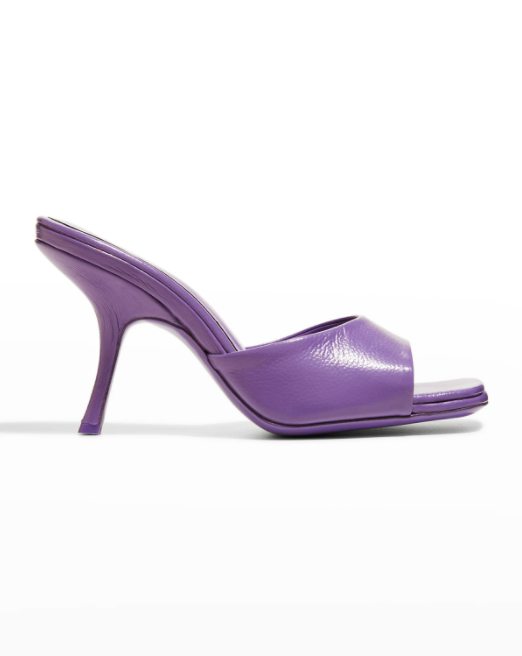 A sophisticated handbag and these adorable Neiman Marcus Purple Mules, paired with a striped dress with a chic bow detail? That's what I'd call absolute bliss. It's one thing to imagine an outfit and think it looks good, but when you see it in person, you can't stop thinking about how you'd look in such an effortless, yet purposefully fabulous ensemble. Click here to shop this cool pair.