Chic Ways to Rock Your Urban Outfitters Black Jeans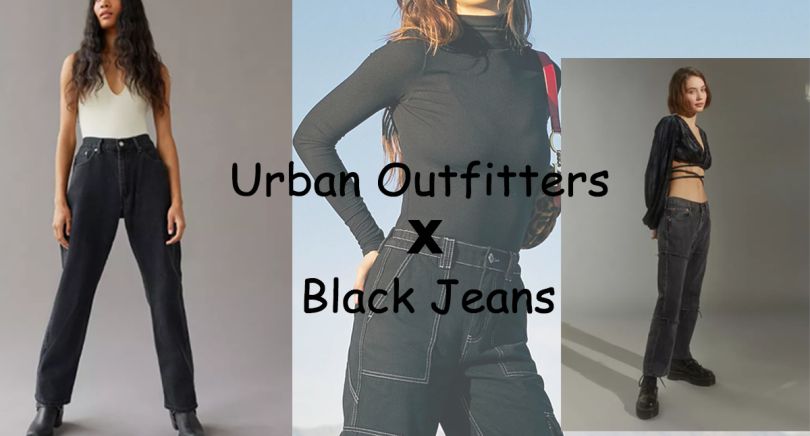 Black jeans ought to be the simplest item in your closet to style because they're classic, neutral, and go with everything. However, getting some inspiration from others can be helpful, which is why we created the utmost Urban Outfitters black jeans style guide.
These outfits are extremely versatile, and many of them make use of items you already have in your closet. These cute outfit ideas should do the trick whether you're going out on a date or trying to figure out what to wear to work with black jeans.
If you're looking for the perfect pair of black jeans, look no further. These Urban Outfitter shoes are a must-have! They're stretchy and flattering, and they keep their shape no matter how many times you put them on.
Ways to Rock Urban Outfitters Black Jeans
Wear them with a black leather jacket and a white T-shirt.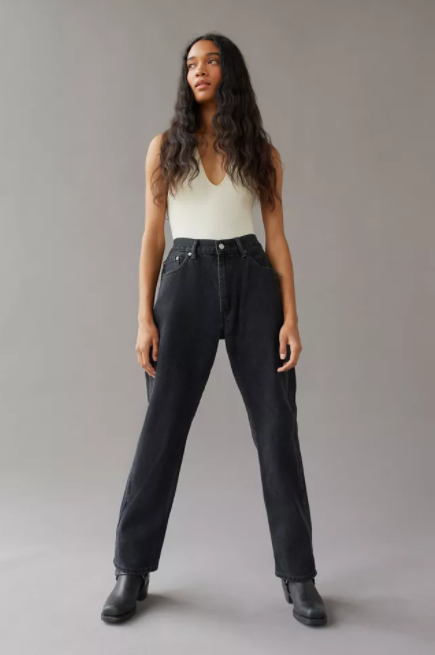 Because I like the proportions of an oversize jacket with straight leg jeans, I frequently recommend pairing them with a tucked-in white tee and a leather moto jacket. Add a mini-bag, sunglasses, and gold necklaces to complete the look. It's so simple, but it's so stylish.
Because this outfit is so versatile, the shoes you choose will help to determine the overall vibe you want to achieve. Wear heels to dress up the look or white sneakers to dress it down. Opt for snakeskin booties to add a touch of sophistication to the edginess. The crisp white T-shirt will look great with a light-colored shoe. Click here to shop this cool black jeans.
Pair your black jeans with shades of brown.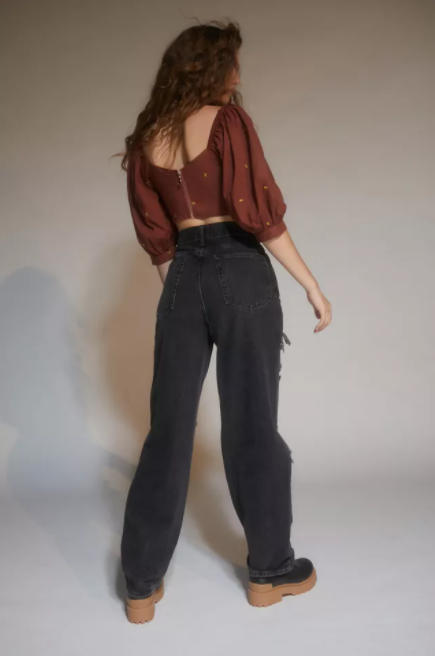 The purpose of fashion rules is to be broken. How about this as an example? The black and brown color scheme. This out-of-the-box pairing creates an edgy look. The outfit will speak for itself if you add some gold jewelry for a subtle pop of color. Click here to shop this cool pair of jeans.
For a more relaxed look, throw on a warm fit.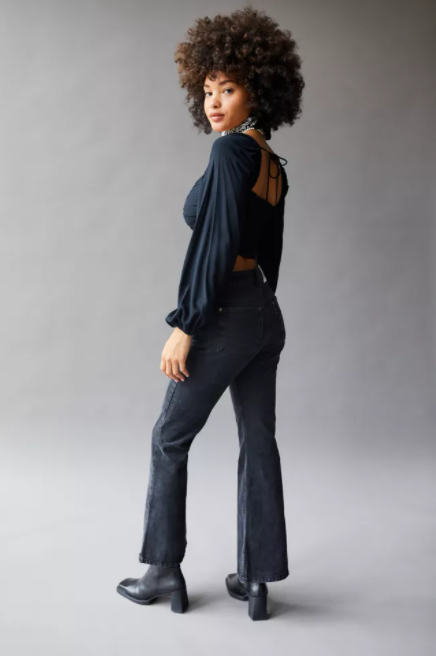 I enjoy experimenting with proportions, such as pairing a cropped pullover with high-waisted, baggy jeans or wearing skinny jeans with an oversized hoodie on top.
The key is to let your final look be dictated by your accessories: going for a low-key look? Put on a pair of white chunky sneakers. Do you want to look your best? Add a pair of strappy heels and a pair of statement earrings. In addition, black jeans look great with almost any sweatshirt. Click here to shop this really cool jeans style.
Black jeans and plaid are a great combination.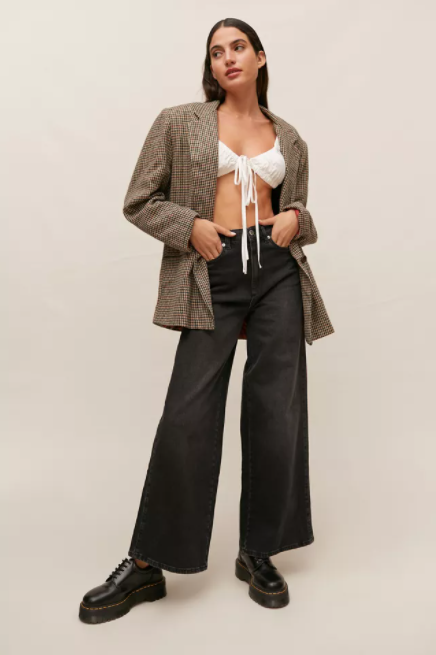 If you keep the basics from the first look and replace the leather jacket with a plaid blazer, the outfit will become more work-appropriate.
A tailored blazer dresses up any pair of jeans, black or not, and is ideal for the office. Finish the look with a pair of black or brown slip-on mules, which are a fall must-have. Invest in a pair of fur-lined shoes if you want to add a warm pair to your shoe collection. Click here to get this,
When in doubt, go for all-black outfits.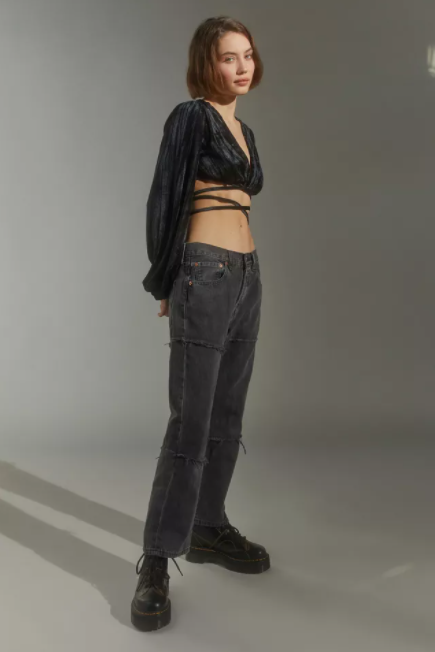 One way to look sleek, slim, and sophisticated is to wear black on black, also known as the "New York City uniform." If you're going to the office, a black turtleneck, black skinny jeans, and a leather belt are a must-have.
This classy black top, a bandeau, and high-waisted black skinnies, on the other hand, are ideal for a night out—or even deciding what to wear to a concert. If you don't like the sheerness, wear it with a black tank or long sleeve underneath. Click here to shop this look.
Wear a bold belt with a graphic tee.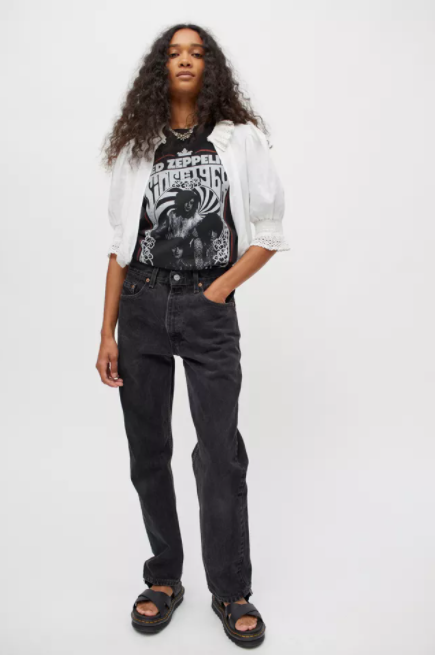 Swap out your jacket for a statement belt, and tuck your tee in on all sides. When deciding what to wear with black jeans, keep proportions in mind: if they're on the skinny side, an oversized t-shirt will work. Click here to purchase one.
Consider wearing neon with a pair of black jeans.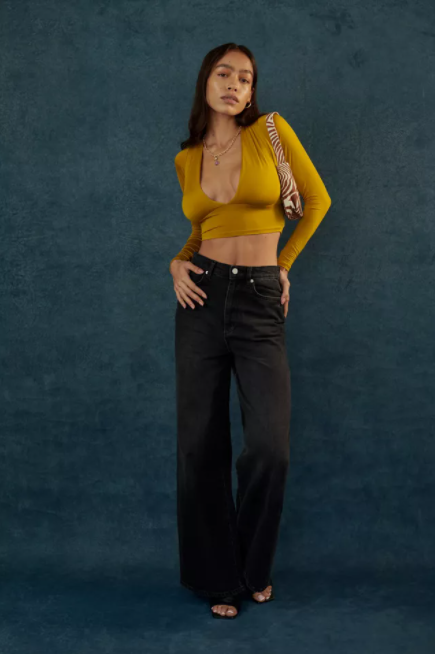 What is the best color to pair with black jeans? Each and every color. This outfit is proof of that. While a cream-colored sweater is always a safe bet, break the mould with a vibrant statement sweater rather than sticking to the tried-and-true.
Finally, add a black denim jacket to finish the look. The pop of color will become a subtle, chic surprise by adding another layer of black to the look. Stick to black booties or mules because your top should be the focal point of your ensemble. Click here to shop the black jeans.