Decorating Your First Home: 6 Things To Keep In Mind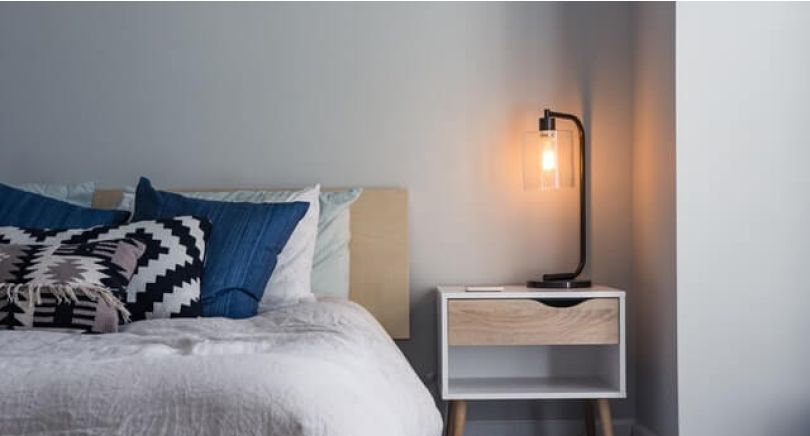 One of the most important decisions you'll make in your life is whether or not to purchase your first home. It's exciting and terrifying all at the same time to be a first-time homeowner. Choosing a location, figuring out your finances, looking for a house that meets your family's needs, and getting ready to move can be overwhelming after you've made a life-altering decision.
Furnishing and decorating the house is a necessary but stressful step before you can move in. And figuring out how to decorate a new house on a budget can be a challenge. A blank canvas can be transformed into a warm and welcoming home with the right strategy. If the prospect of decorating your first house seems overwhelming, here are some ideas to get you started. If this is your first home, here are some decorating suggestions:
Before You Move, Get Rid Of The Clutter
The first step in decorating your new home is to clear out the clutter. If you're moving from your old home, this will make it easier and less expensive for you to pack and move your belongings. Do away with shaky furniture and broken appliances, and get rid of what you don't need in your life anymore. Sell your old items at a garage sale or donate them to a charity. You'll be astounded at how much time and space you'll free up once you apply this simple but effective tip.
Start With Painting
Wall painting is the quickest and most cost-effective way to transform a room. Even a single coat of paint in an accent color on one wall can transform the atmosphere of the entire space. Make an appointment with a color expert to get ideas for your new home's color scheme. Before moving in, or as soon as possible after, paint the walls if you intend to do so. If you can't get major home renovations done before you move in, make it a priority to get them done as soon as possible.
Before you spend any money, make a plan for your home's color scheme. Use neutrals as a foundation or primary color instead. A pop of color, whether in the form of drapes, rugs, or décor accessories, can liven up any neutral space. Consider the mood you want to set in your bedroom when choosing paint colors for the walls. Colors such as red, yellow, brown, and beige have an energizing effect on the human body and mind. Cool colors like blue, green, and grey, on the other hand, have a calming effect.
You Must Set A Budget And Stick To It
Your finances are likely to be tight following the purchase of your new home, making a budget an absolute necessity. It's easy to go over budget when you're looking for new furniture or décor for your new home. Identify the most essential items on your shopping list and set a budget for them. Don't get sucked into the deals and discounts that are out there.
Don't Buy It All At Once
You should wait at least three to six months before making any major purchases or upgrades in your new home. As a family, the kitchen and dining room may be more important than the flooring you originally planned to change. After a few months in the house, you'll have a better idea of what improvements are absolutely necessary and what can wait. Is the floor something you don't like? Prepare the room for a new look with some eye-catching and vibrant carpets!
Measure Your Room Before You Buy Furniture
Many people buy chunky furniture because they like the way it looks, without taking into account the room's dimensions or determining whether or not it will fit in with the rest of the decor. Make sure you can fit your furniture in your room by taking accurate measurements of the room, the furniture, and any doors or hallways. Also, consider how the furniture will fit in with the room's decor; large pieces can be overwhelming in a small space and take up valuable floor space.
Look At The Big Picture
Begin by laying out all of your decor items before you begin to decorate. This includes everything from books and art to photographs and trays. To ensure that your new home's style is compatible with your belongings, you should clear out the clutter before you move. Once everything is in place, begin to select items that complement each other.
Try new things in this area because it's one of the more forgiving aspects of decorating your home. As soon as everything is in place, you can go online or to a flea market in your area to look for new decor. If you've had your eye on a new set of cushions for a while, now is the time to splurge and get the ones you've had your eye on for a long time.