7 Best Places to Buy Furniture on A Budget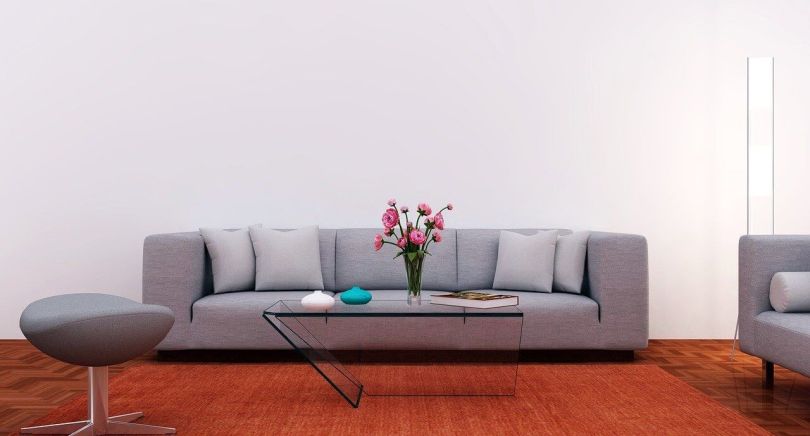 It can be prohibitively expensive to furnish and decorate a home. And if it comes right after you've paid for or contributed to your wedding, that cost can feel even more exorbitant. So, without blowing your budget or losing your mind, here are a few insider tips to help you turn your marital home into a home.
Top Places to Buy Furniture on A Budget:
OVERSTOCK
Overstock makes it clear that price cuts are part of its mission by including a "spin to win" widget (click it, and you'll be offered an incentive like free shipping or 15% off) and flashing signs like "living room furniture from $149." The Flash Deals page is updated with new, super-low prices every day at 12 p.m. ET.
A children's midcentury-inspired chair, a Pervian hand-tooled leather-and-wood stool, and a Thai wooden twist stool that could also double as a side table, all for under $150 each, are among the most unique finds in the Worldstock Furniture sale section.
HOME DEPOT
If you usually associate this massive home improvement store with tools and appliances, make a point of visiting or shopping online in the furniture aisles. (You can have the product delivered to your home or pick it up at your local Home Depot, depending on the product.)
In the home décor section, you'll find sofas, accent tables, bed frames (and even mattresses), dressers, armoires, and other furnishings. Don't forget to check out the "Special Buys" section of each category for incredible deals on thousands of products.
ETSY
You can shop for furniture on Etsy in two ways: in the Home Decor section (where you can drill down into categories like furniture, rugs, and lighting) or in the Vintage section (where everything you see is marked as vintage). If you've ever done any shopping on Etsy, you know it can be a veritable rabbit hole: The general furniture category alone has over a quarter million items. Etsy is the place to go if you have a very specific idea of what you want, such as a "Series 7 chair." Then, using the handy filters, you can refine by price, shipment time, style, and seller location.
IKEA
When compiling a list of affordable furniture companies, it would be impossible to leave out the beloved Swedish retailer, which has been selling good-looking, reasonably priced furniture since the 1940s. You can always expect to find a large selection of furniture, lighting fixtures, and textiles whether you shop online or in one of the massive warehouse stores. IKEA shares the savings with you in a variety of ways: Almost everything comes flat-packed and requires assembly, and if you're not particularly handy with an Allen wrench, you might want to consider hiring a handyperson.
Our favourites include the Karlstad and Landskrona sofas, the Billy bookcases, the Kallax shelving system, and kids' beds like the cosy Sundvik. Arriving at IKEA with a product in mind only to discover it is out of stock is one of the most frustrating aspects of the store (sometimes everyone gets the same good idea). Before you go, check the inventory online: With the "Click and Collect" option, you can see how many are available, which warehouse aisle to visit, and even order ahead of time so it's ready to load into your car.
HOME GOODS
With over 500 locations across the country, this brick-and-mortar retailer claims to offer brand-name items for up to 60% less than its competitors. Although they don't post products online, their app, The Goods, allows you to get daily sneak peeks of new deliveries, save photos of your favourites, and earn TJX rewards.
Look for items with red tags in the store, as these are the most heavily discounted. Don't be afraid to approach a manager and request a price reduction if you see an item with acceptable damage (shoppers have been known to save 5 to 10 percent for things like small dings).
ALL MODERN
This Wayfair-owned online retailer specialises in contemporary-looking furniture (as well as textiles, lighting, and more), and you'll get free shipping on orders of $49 or more, as well as easy returns if you're within the 30-day return window. If you've suddenly developed a desire to redo your living room, many of the items can be delivered within two days.
The "Room Ideas" section is a fun way to kill time: you choose an image that inspires you, and the site generates a Pinterest-style page with products that match the image, noting whether they're exact matches or "something similar." Selecting a photo that includes a piece (such as a couch) that you already own and enjoy can be especially helpful. At the time of publication, a midcentury-inspired solid wood dining set (four chairs and a table) was $560, and sofas started at $205 (regular price for a modern-looking sleeper sofa). Each furniture category also has a sale section with even bigger savings, like a $737 velvet convertible couch.
NADEAU
This brick-and-mortar-only retailer, which has 35 locations nationwide, has been featured on both Property Brothers and HGTV's The High/Low Project. You can get a sense of their aesthetic and prices by following them on Instagram, and some stores also have their own Facebook pages where they post photos of new products as they arrive.
"Furniture with a soul" is Nadeau's tagline, and their mission statement states that they strive to provide "solid wood furniture from around the world at affordable prices." The prices at Nadeau aren't the cheapest, but the tradeoff is the chance to get one-of-a-kind items that no one else has, like a solid mahogany wood wardrobe from India or a pair of funky, crescent-shaped barstools for less than you'd expect.