World Environment Day: Let's Live More Efficiently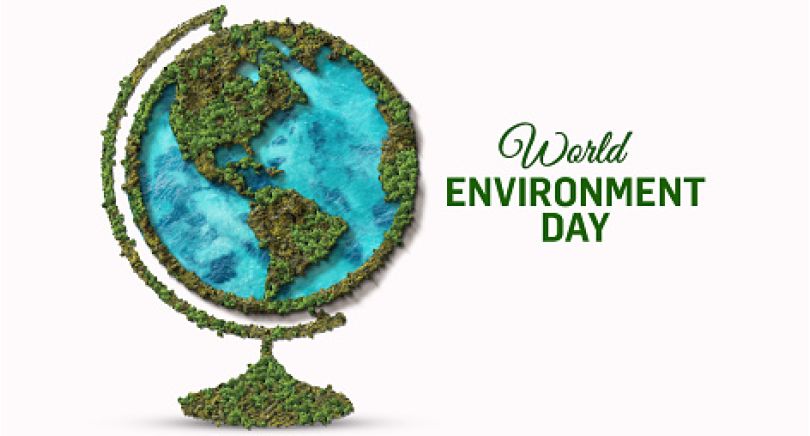 People all over the world take advantage of the opportunity presented by "World Environment Day" on June 5 to speculate about the ways in which their actions may influence climate change, the natural world, and their own health.
The theme for World Environment Day in 2017 is "Connecting People to Nature," which prompts us to reflect on the ways in which we are a part of nature and the degree to which we are reliant on it. 5th June is the day to take constructive steps toward creating a more sustainable and healthy world.
Go outside and connect with nature on World Environment Day. Take in the fresh air and the natural wonders around you, and don't forget that if we keep our planet healthy, we keep ourselves healthy as well.
Let's Improve Our Health Together by Cleaning Up the Air That We Breathe
The risk of having a stroke, developing lung cancer, and suffering from severe respiratory diseases is increased by air pollution. It can be challenging for someone who lives in a city to fight against the air pollution that is found outside, but it is possible to create areas with cleaner air. Instead, you should take the bus, walk, or ride your bike.
Use Less Plastic
Plastic is one of the most obvious contaminants that can be found on our planet and in our oceans. Reduce your use of plastic; it's the sensible thing to do. Plastic doesn't decompose for hundreds of years, and in the meantime, it's taking up space in the environment. Reconsider buying bottled water, try to recycle as much plastic as you can, switch to paper bags at the grocery store, or bring your own bags with you.
Make Some Less Noise!
In today's world, peace is hard to come by as a result of the ever-increasing levels of noise that are caused by things like transportation, sound systems, electronic devices, and so on. Ear problems and even permanent deafness can be brought on by excessive and intolerable noise from sources such as vehicles, loudspeakers, and the like, particularly in younger children and older adults.
Breeding Of Mosquitoes Can Be Prevented With Good Water Drainage
Inadequate drainage systems are one of the primary causes of standing water, which serves as a breeding ground for mosquitoes that can transmit malaria. In order to remove excess water in a secure and timely manner, which is required for proper surface and subsurface drainage, which plays an important role in controlling water-related diseases, proper drainage is required.