Style Up Your Living Room With Etsy Coffee Tables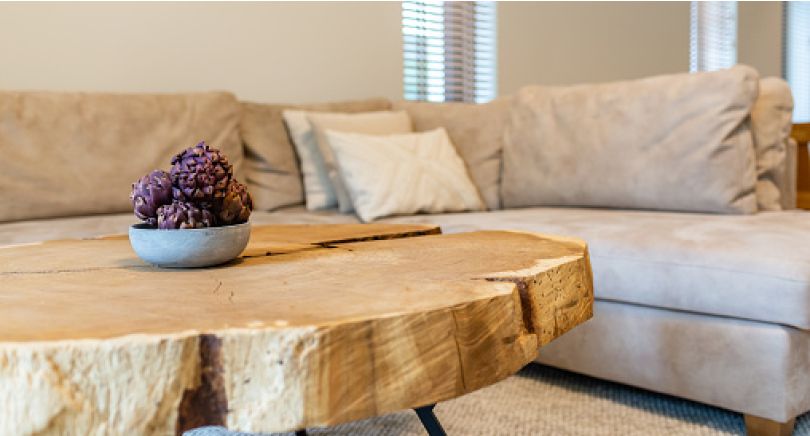 You can tell a lot about a person from their coffee table, including their taste in decor, their preferred reading material, and even their age. My mom refuses to get rid of a coffee table that dates back to the early 1970s. Images of me as a baby using the edges to help me stand are still vivid in my mind. She's kept this table because she has such fond memories of it.
One of the first three pieces of furniture most people buy when outfitting their home is a coffee table, which is one of the most essential pieces of furniture. Of course, just like clothing, table decor is always evolving. Styles reflect the times, including materials, form, and function. Etsy has some great options to get you thinking about a new coffee table for the new year.
There are many things (furniture, accessories, decorations, etc.) that can help make a living room feel more inviting and comfortable, but few are as important as the coffee table.
At first, glance, picking out a coffee table for your living room might not seem like much of a challenge. There are a number of factors to consider, however, to ensure that you end up with the ideal furniture. Here are the best-selling Etsy coffee tables that you can't go wrong with purchasing.
Rustic Wood Coffee Table
You can put this lovely coffee table anywhere because of its adaptable design. It's made with the durability of a metal frame and the coziness of real wood. You can also change the color to match your existing decor. Its square lines and natural finish will bring a fresh, contemporary vibe to any room.
Natural wood used in Etsy products is beautiful, long-lasting, and renewable, so you can use them with complete faith and satisfaction for decades. Click here to buy now.
Walnut Coffee Table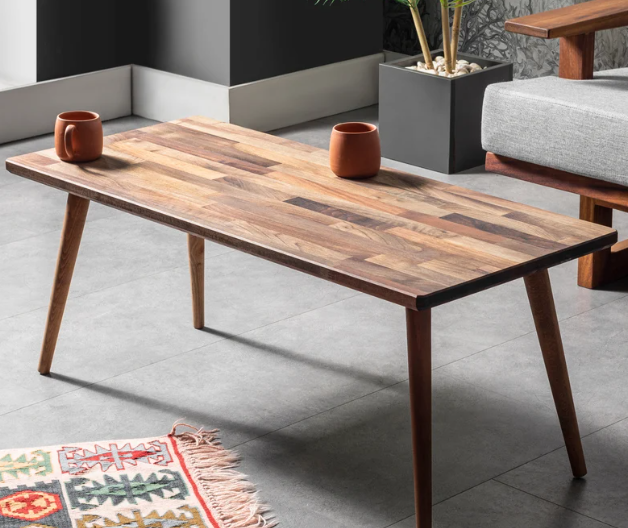 The solid walnut used to craft this coffee table is of the highest quality. The top of the walnut table can be either square or rectangular, depending on the dimensions you need.
Legs made from hand-turned beech wood evoke a timeless, retro vibe. They arrive unassembled but snap easily into place on the steel plates we've fastened beneath the tabletop. The coffee table's legs are supported by steel plates, making them much steadier. They're practical because you can quickly and easily remove the legs for storage or transport. Now is the time to make your purchases by clicking here.
Epoxy Coffee Table with Clear Resin Rivet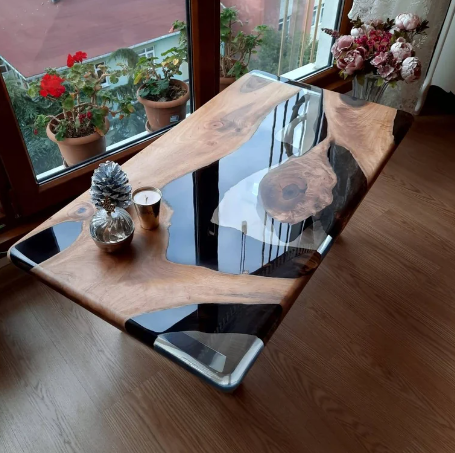 It will make your home look classy and natural, and the walnut tree's nice texture will make it feel alive. Each piece is unique because it has its own natural shape and was made by hand. Not quite the same. Needs putting together. You should put the legs where they are marked. Buy now.
Coffee Table with Storage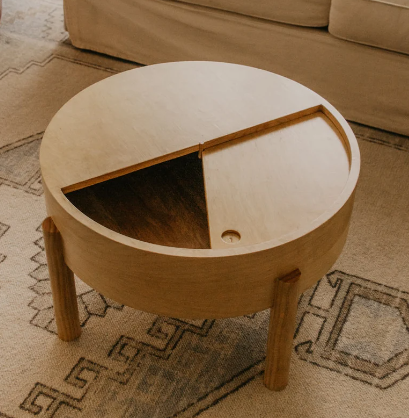 How about you? Do you drink coffee obsessively as I do? Then you need to check out this storage-equipped coffee table. Your sectional or lounge area needs an Etsy Coffee Table as a focal point. Another plus: it'll get people talking because you made it yourself. To purchase this fantastic coffee table, please click here.