Must-Have Women's Flat Sandals At DSW For Your Summer Wardrobe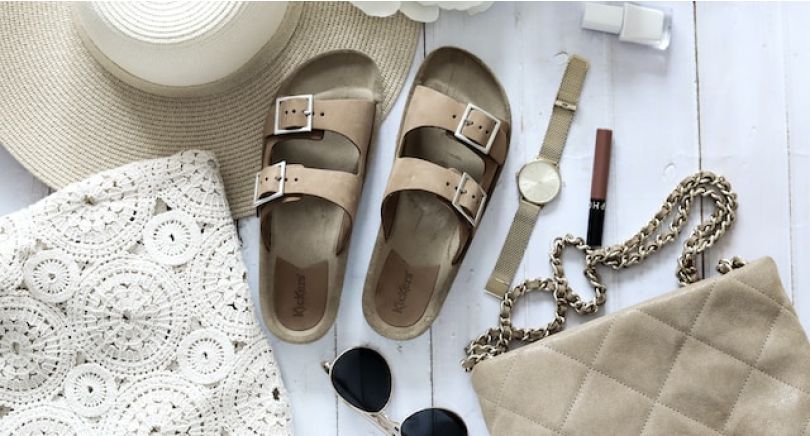 As summer approaches, it's time to revamp your wardrobe with stylish and comfortable footwear. Flat sandals are a go-to choice for many women, providing the perfect blend of fashion and ease. At DSW, you'll find an array of must-have flat sandals that will elevate your summer style.
5 Best Women's Flat Sandals At DSW
In this article, we'll explore five essential women's flat sandals at DSW that are guaranteed to become your warm-weather favorites.
Crown Vintage Oleya Sandal
The Crown Vintage Oleya Sandal combines versatility and elegance effortlessly. With its sleek design and comfortable flat sole, it's perfect for both casual outings and more formal occasions. Crafted with high-quality materials, this sandal offers durability and long-lasting comfort. The Oleya Sandal's neutral tones make it a versatile choice that can be paired with a variety of outfits, from flowy summer dresses to tailored shorts and blouses. Shop now.
Mix No. 6 Marsaaki Sandal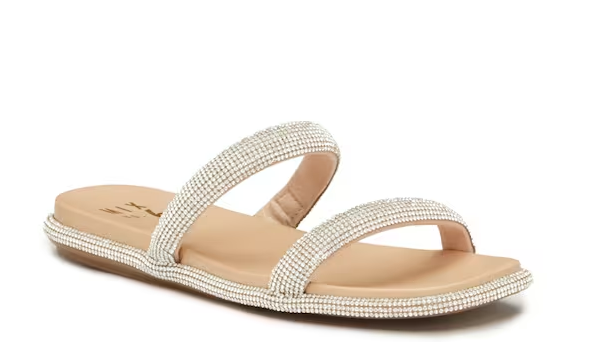 For a touch of boho-chic charm, the Mix No. 6 Marsaaki Sandal is an ideal choice. With its intricately woven straps and vibrant colors, this sandal adds a pop of personality to any ensemble. The flat sole ensures all-day comfort, while the adjustable buckle closure allows for a customized fit. Pair the Marsaaki Sandal with a flowy maxi dress or denim shorts for a trendy, carefree look that exudes summer vibes. Shop now.
Steve Madden Karolyn Sandal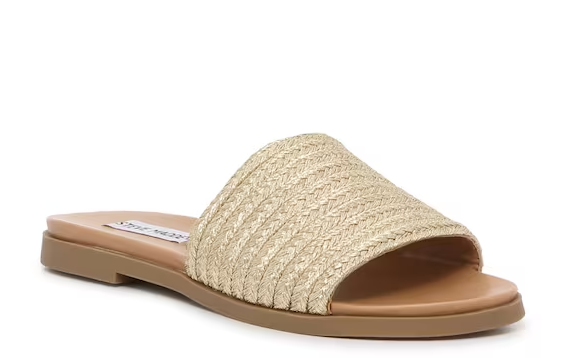 The Steve Madden Karolyn Sandal is a timeless classic that effortlessly combines style and comfort. With its minimalist design and sleek lines, this sandal complements a wide range of outfits. The soft, padded footbed provides cushioning, making it a joy to wear all day long. Whether you're strolling along the beach or attending a garden party, the Karolyn Sandal adds a touch of sophistication to your summer wardrobe. Shop now.
Journee Collection Lavine Sandal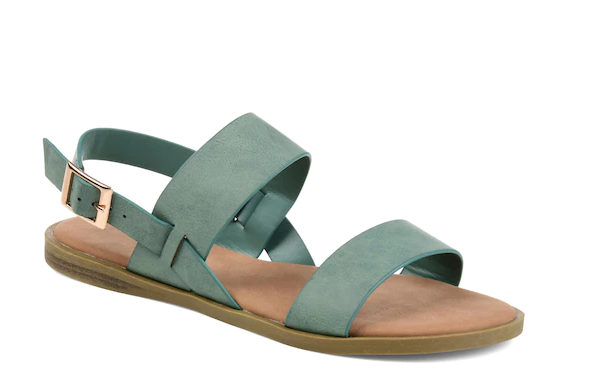 If you're looking for a sandal that embodies both femininity and versatility, the Journee Collection Lavine Sandal is the perfect choice. Featuring delicate floral accents and a comfortable flat sole, this sandal is a true embodiment of summer romance. The Lavine Sandal pairs beautifully with sundresses, skirts, or cropped jeans, making it a versatile option for various occasions. Step out in style and embrace the effortless charm of the Lavine Sandal. Shop now.
Kelly & Katie Murie Sandal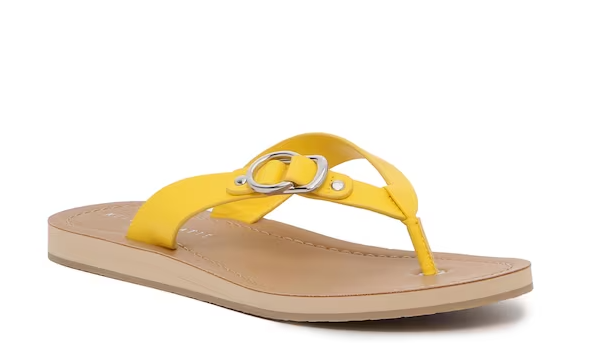 The Kelly & Katie Murie Sandal offers a blend of style and practicality. Its sleek and modern design is complemented by a comfortable flat sole, making it an excellent choice for everyday wear. The Murie Sandal's metallic accents add a touch of sophistication, while the adjustable ankle strap ensures a secure and customized fit. Pair it with your favorite summer dresses, jumpsuits, or cropped pants to complete your chic warm-weather look. Shop now.
Conclusion
When it comes to curating a versatile summer wardrobe, having the right footwear is essential. Whether you're attending a casual outing, a beach vacation, or a special event, these flat sandals will effortlessly elevate your summer outfits and keep you on-trend throughout the season. Head to DSW to explore these fabulous options and step into summer with confidence and style.