Activities For National Siblings Day Celebrations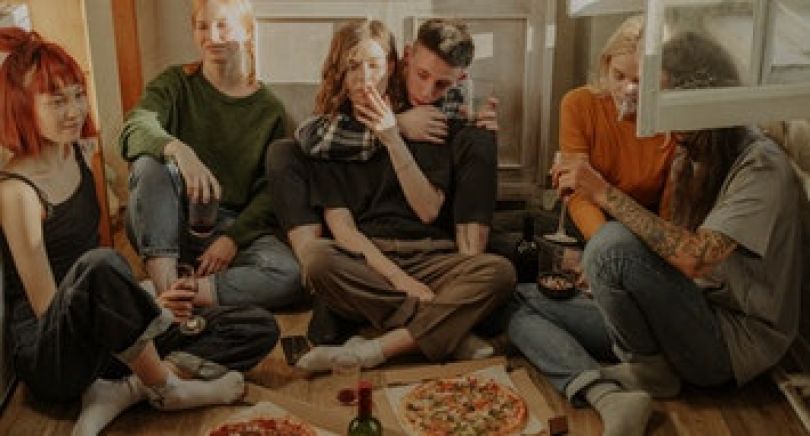 National Siblings Day! Today, we honor our brothers and sisters, who are always willing to assist us, laugh with us, and, yes, torture us on occasion. We understand that your long-term relationship is unique and that no one can bring a smile to your face quite as they can. So, to show your appreciation for being such wonderful siblings, try one of these fun National Siblings Day activities!
Recreate Images From Your Childhood
Do you have any embarrassing throwback photos of you and your sibling? We all do, don't we? Why not have some fun with your siblings on National Siblings Day instead of burying them where no human eyes will ever see them again?
Grab your brother or sister and dress up in the same nerdy, out-of-style outfits as you do in the photo (suspenders and all). Then, in the same pose as when you were younger, smile for the camera. Now you have the exact same picture as children and adults! When you see how much you've both changed over the years, you're sure to have a good laugh.
For A Day, Pretend To Be A Child
You and your siblings will always be kids at heart, no matter how old you get — especially when you're all together. So, celebrate National Siblings Day by reminiscing about your carefree childhood days.
Do something you both enjoyed doing as kids, such as playing video games, going to an amusement park, or competing in laser tag battles. There's nothing wrong with some unstructured bro time!
Enjoy A Night Out With The Girls Or The Guys
Guys and their brothers, too, may need a good no-boys-allowed talk with their sisters from time to time. Some things are simply not appropriate to say to siblings of the opposite gender! So, if you want to get really personal with your sibling, do something girly or manly together.
Ladies: The best places to catch up on gossip with your sister are hair and nail salons.
Fellas: At a bar or at a sporting event, enjoy a good bro talk over a few beers.
Take A Quiz To See How Well You Know Each Other
Your siblings have a knack for making you laugh — and, more importantly, for making you tick. (There's a good chance they used both against you as a kid!) So, how much fun would it be to test their knowledge of you? Put your brotherhood to the test by playing a trivia game with each other.
Pose questions to each other about your deepest, darkest secrets. If you think you know each other inside and out, you shouldn't have any trouble getting the answers right. And if there's anything you don't know, you'll find out right away!
Sleepover
Remember how you and your siblings used to stay up late on weekends to watch movies and eat snacks? As an adult, you can still do that! Host a sleepover for National Siblings Day at your home: Gather some cookies and other sweet treats, and invite your siblings to bring over their favorite DVDs or funny home videos for an all-night marathon adult style!