5 Must Know Fun Facts About Pizza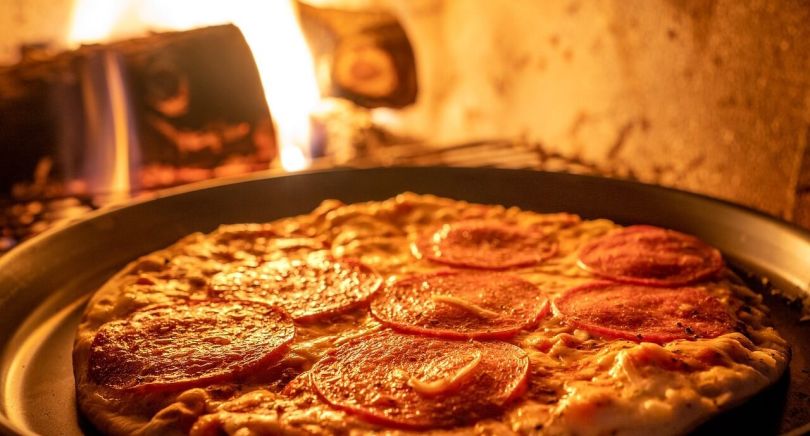 Pizza is by far the most famous Italian dish, and it has also become the most popular fast food in many parts of the world. Almost everyone, regardless of nationality, is familiar with this Italian dish. One of them is pizza, but you should be aware of the Incredible Pizza Facts.
It's rare to come across someone who doesn't like pizza. This dish combines vegetables, non-vegetables, and cheese in a delicious way. This cuisine can be eaten whenever and wherever you want, with whatever flavours you want.
There are a lot of interesting facts about pizza. Pizza, for example, is commonly thought to be an Italian dish, but it was actually invented in Greece rather than Italy.
Furthermore, rather than being circular, the original Roman pizzas were square. So, for all of you Pizza connoisseurs, we've compiled a list of similar amazing fun facts about this delicacy that you should know about.
5 Fun Facts About Pizza
Let's take a look at some interesting facts that every true pizza fan should be aware of:
Around 16% of males aged 2 to 39 eat pizza every day.
That's right, you read it correctly. According to a USDA survey, this is the most popular dish among men, and men can eat pizza all day long without getting bored. Males aged 2 to 19 are more likely to eat pizza, with one in every four of them able to do so at any time.
Around €9,000 is the cost of the world's most expensive pizza.
Renato Viola, a famous pizza chef, has created the most expensive pizza in the world. This pizza is called Louis XIII and can be found at his Italian gourmet pizzeria. The toppings on this pizza include lobster, Squilla Mantis (Mediterranean shrimp), three kinds of Caviar, buffalo mozzarella, and pink Australian salt. This one-of-a-kind dish costs €9,000.
The world's largest pizza measures 122 feet and 8 inches in diameter.
This massive pizza was unveiled on December 13, 2012, at Fiera Roma in Rome, Italy, under the name Ottavia. It was prepared by a group of talented chefs. The chefs are Andrea Mannocchi, Marco Nardi, Matteo Nardi, Dovilio Nardi, and Matteo Giannotte. This pizza was recognised by the Guinness Book of World Records. This pizza was made entirely of gluten-free ingredients with the goal of spreading a message about eating healthy foods. Take a pizzafood tour and meet some incredible Italian chefs if you want to learn how to make your own pizza. These types of events are organised by Monti Food Tour.
NASA put a 3D printer to the test and funded it to make pizza for astronauts.
It may come as a surprise, but astronauts in space have a strong desire for foods like pizza. With the help of BeeHex (an Austin-based tech company), NASA was able to obtain a 3D printer that can produce food such as pizza or any other dish. This printer could prepare the meal faster than the chef could. This device was also available in a variety of colours.
Cancer can be cured with pizza.
According to a recent study, eating pizza lowers the risk of developing esophageal cancer. This does not, however, imply that eating a slice of pizza every day is good for you.
Having pizza once a week is a good idea. This delectable food item is high in proteins and anti-oxidants due to the cheese.
So, the next time you order pizza, don't feel guilty because it's good for you. As a result, creating our own unique pizza would be incredible. The best way to learn the recipe is to seek assistance from an Italian chef. So, whenever you have the chance, join Monti Food Tour, the best food event planner in Rome, for a pizza-making Food Tour in Rome. Each food tour is led by a local guide who can show you around Italy and tell you about its sights and sounds.