Ultimate Guide to the Dyson Corrale Hair Straightener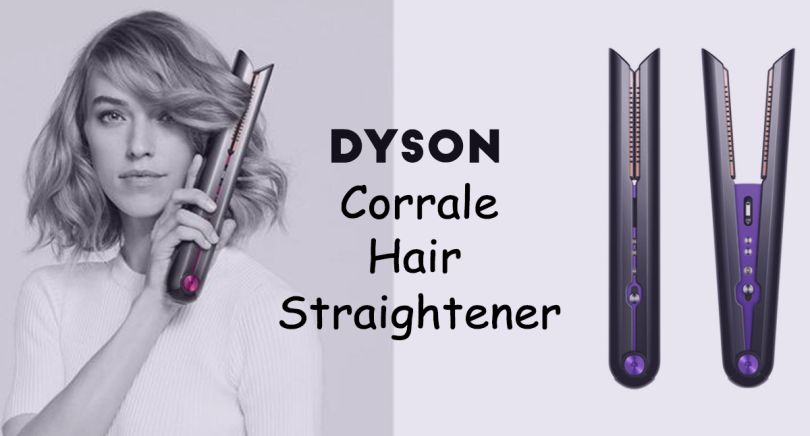 The issue with straightening or curling your hair on a regular basis is the risk of damage from hot plates. More heat equals more harm. The Corrale was designed by Dyson to be a hair straightener with minimal damage. Is there anything else you require?
DYSON OVERVIEW
Let me give you a quick overview of Dyson haircare if you're not familiar with it. The Supersonic Hair Dryer was launched in 2016 by the brand, which was previously known for producing high-end vacuum cleaners, hand dryers, and fans. It promised a lot of power with very little noise and, most importantly, very little heat damage. The Airwrap, a multi-use tool with minimal heat damage that offers a full blow-dry experience at home by utilizing an air-flow Coanda effect for bouncy curls, was released two years later in 2018, potentially one of the most innovative hair tools the industry had ever seen. In short, Dyson's track record ensures that we pay attention when the brand speaks.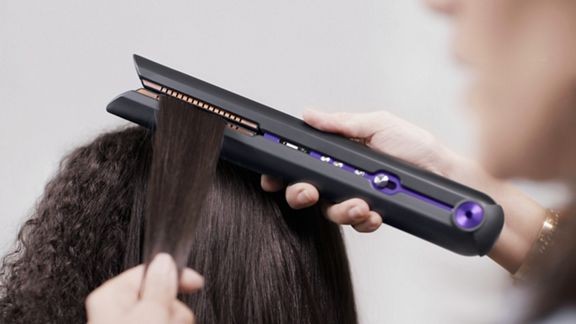 However, a small caveat: Dyson haircare products are extremely expensive. The Supersonic costs $400, while the Airwrap costs anywhere between $500 and $550, depending on attachments. With that said, I'm not ashamed to admit that I truly believe you get what you pay for when it comes to Dyson. Not only will the condition of your hair improve dramatically after switching to Dyson hair tools, but your styling game will improve tenfold as well. So when it was announced that Dyson was releasing a new hair tool, everyone was eager to get their hands on it. Click here to shop your favorite.
DESIGN GUIDE
The Corrale is probably twice as heavy as the hair styler you're used to, weighing in at 568g. The extra weight is due to the built-in four-cell lithium-ion battery, which can be recharged. It's also much chunkier than your average straightener for the same reason. You will notice the difference immediately, and you may find it difficult to use.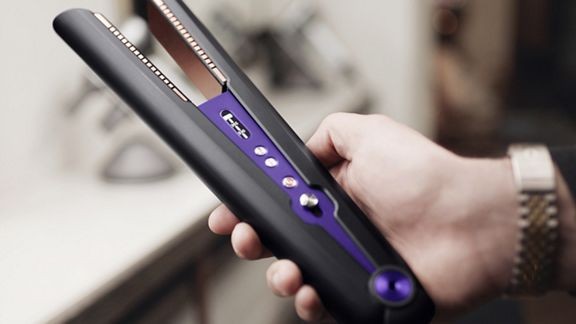 Still, it's a pleasure to hold, and its weight, like its solidity, gives the impression of high quality. It's well-designed, with a lot of thoughtful details and useful features.
The charging options on the Corrale are among the best. It can be used cordlessly or with a cord. Charge your straightener by plugging the long cable (4.3m) into the dock, or directly into the straightener itself. It takes 70 minutes to charge, and Dyson claims that you'll get half an hour of hair styling time after that.
It makes a huge difference if you haven't used a cordless hair straightener before. Instead of attempting to create a styling station near a plug point, you can go to any mirror you want. It also allows you to move around more freely while you're fussing with your hair.
It's worth noting that during testing, I never got the full half-hour before the Corrale beeped for more power, but it was comfortably over 20 minutes. Even so, if you're going for a more complicated curl look, this might not be enough. There's no need to wait if your battery runs out. Simply plug in the Corrale and keep on going styling.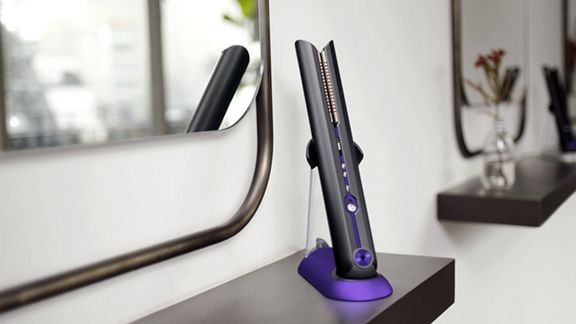 The controls on the Corrale are another example of the Corrale's quality construction. Forget about the unsightly plastic switch. Three round, gleaming keys have taken its place: power, +, and - . The OLED screen comes to life when you press the power button. The battery life is displayed first, followed by an animation instructing you to press the + key to select your temperature setting. Click here to shop Corrale Straightener.
TEMPRATURE GUIDE
165°C, 185°C, and 210°C are the three temperature options. (It can also show the temperature in degrees Fahrenheit.) Simply hold down the + and power buttons for 5 seconds to do so.)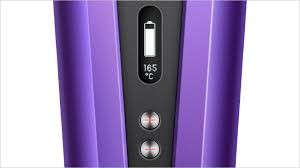 If you've ever used a GHD straightener, you'll know that 185°C is widely regarded as the hair styling sweet spot, where you can achieve the best results in the shortest amount of time. However, this does not imply that it is appropriate for everyone, and other options may be preferable for some, so the flexibility of the settings is appreciated.
The Corrale heats up in seconds to your desired temperature, and the On/Off button illuminates as a visual warning that it's hot. It will not heat up if you do not select a temperature. If you forget about it for five minutes, it will turn off on its own.
There's also a switch to lock the plates together, as well as a flight ready tag for travel. When you turn it around, the battery is disconnected, allowing you to store the Corrale safely in your hand luggage. At least, that's the theory.
In practice, good luck explaining that to an overworked baggage check employee if they decide it's not permitted in the cabin. Furthermore, the Corrale's size and weight make it an inconvenient styler to travel with.
Dyson expects you to want to show off your Corrale, which comes with a stand. The stand serves as a charger as well as a handy way to keep a potentially hot hair tool off a surface (it's a lot more aesthetically pleasing than the more common black silicone mat). Click here to shop Corrale Straightener.
PERFORMANCE
The "floating" plates are the Corrale's main point of differentiation from competitors – and the way it protects hair. The straightening plates are flexible rather than fixed, allowing them to better gather and fit the section of hair being straightened. The idea is that better plate contact means fewer straightener passes are required to achieve satisfactory results. In addition, fewer passes equals less damage.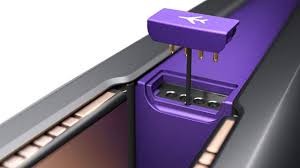 You should learn more about this technology before attempting to use it, and when you do, you will discover that the flexibility is more subtle than you anticipated. Even getting a photo to illustrate it is difficult. Although the plates flex a little, they do not wrap around your hair.
When you test the Corrale, You will found it to be quick and effective, faster than a high-quality straightener at the same temperature.
The ionic charge on the magnesium copper alloy plates should help with smoothing the hair, but it's difficult to tell what's working when testing a styler like this.
So, how well does it work? Yes, it most certainly does. Click here to shop Corrale Straightener.
AVAILABILITY AND COST
The Corrale is priced at $499.99, and there is no price variation depending on which color scheme you choose. If you're in the UK, however, you might want to consider purchasing a Corrale gift set to get the best deal. One in the new Prussian blue and copper color scheme is currently available for purchase. It also includes a paddle brush, detangling comb, and presentation case, in addition to the straightener, cable, dock, and heat-resistant travel pouch that come standard with every Corrale.
If you're going to spend that much money on a hair straightener, it better look good. You'll be pleased to learn that the Corrale is now available in a variety of colors. It's available in black nickel and fuchsia, as well as the newly released fuchsia/bright nickel and bright copper/bright nickel colorways.
If you don't like the bright colors, the Prussian blue/copper model is a more subdued option – at least by Dyson standards. Click here to shop Corrale Straightener.