Must-Have Superdry Dresses for Your Wardrobe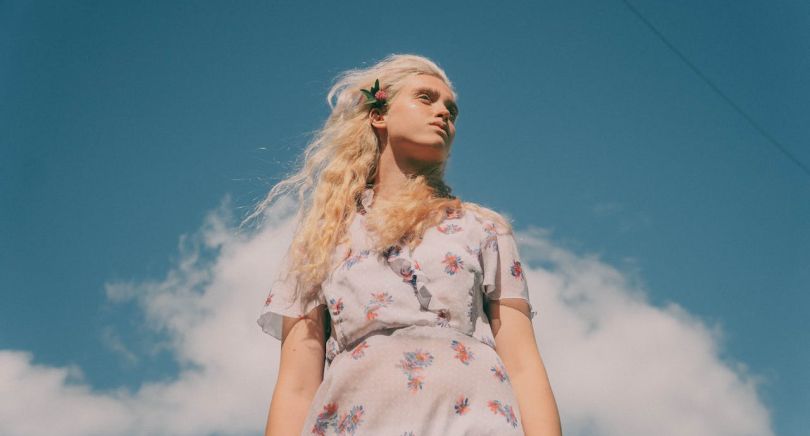 Superdry, the iconic brand known for its fusion of Japanese graphics and vintage Americana with a British twist, has always been a go-to for fashion enthusiasts seeking a unique and stylish edge. When it comes to dresses, Superdry fashion doesn't disappoint, offering a range of chic and versatile options that cater to various tastes and occasions.
Must-Have Dresses From Superdry
In this article, we'll explore five must-have dress styles that deserve a prime spot in your wardrobe.
Woven Playsuit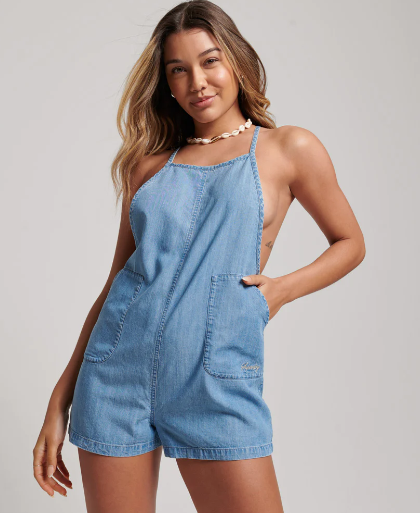 For those days when you want to effortlessly exude a laid-back, playful vibe, the Light Denim Vintage Woven Playsuit from Superdry is a top pick. This piece combines the comfort of denim with the flirtiness of a playsuit, making it perfect for casual outings or summer adventures. The light denim adds a touch of vintage charm, while the woven fabric ensures breathability and ease of movement. Shop now.
Essential Tank Dress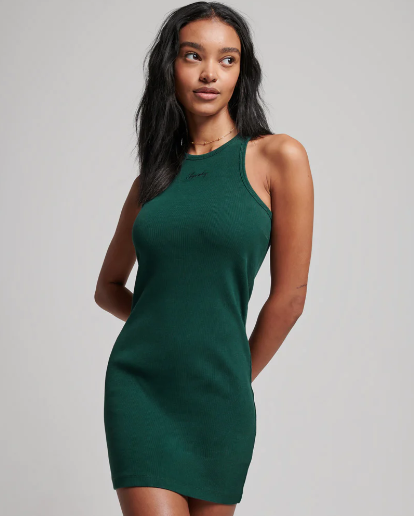 Superdry is known for its bold branding, and the Furnace Green Code Logo Essential Tank Dress is no exception. This tank dress features the iconic Superdry logo in a vibrant green hue, adding a pop of color to your wardrobe. The relaxed fit and sleeveless design make it an ideal choice for warm days, and the bold logo adds a contemporary edge. Pair it with sneakers for a sporty look or dress it up with sandals for a casual-chic ensemble. Shop now.
Floral Mini Wrap Dress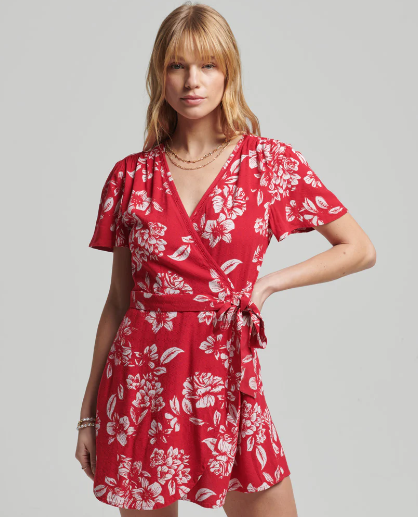 For a touch of romance and femininity, the Red Floral Vintage Mini Wrap Dress is a standout choice. This dress features a classic wrap design, allowing you to adjust the fit to your liking. The vibrant red hue and floral pattern add a playful and timeless element to the dress, making it suitable for both daytime events and evening gatherings. Pair it with heels for an elegant look or opt for white sneakers for a more relaxed feel. Shop now.
Off Shoulder Dress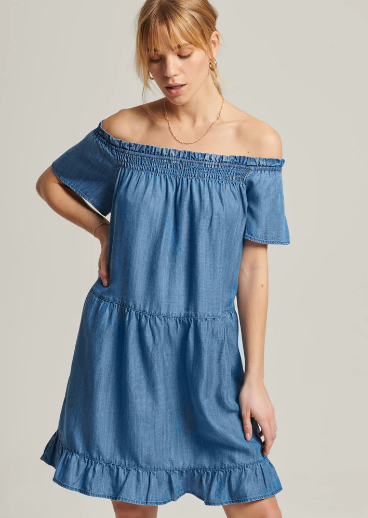 Channel your inner bohemian spirit with the Mid Wash Vintage Off Shoulder Dress from Superdry. This off-shoulder beauty combines the casual charm of denim with a touch of vintage flair. The mid-wash hue adds a relaxed and versatile vibe, while the off-shoulder neckline provides a hint of allure. Whether you're headed to a weekend brunch or a music festival, this dress is sure to make a statement. Shop now.
Sweat Dress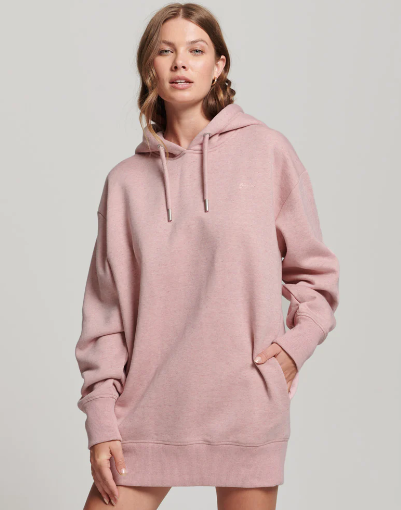 For the ultimate blend of comfort and style, the Soft Pink Sweat Dress from Superdry is a wardrobe essential. This dress combines the casual appeal of a sweatshirt with the chic silhouette of a dress, creating a perfect balance between laid-back and trendy. The soft pink hue adds a touch of femininity, making it suitable for various occasions. Pair it with sneakers for an athleisure look or dress it up with ankle boots for a stylish twist. Shop now.
Conclusion
Superdry dresses effortlessly capture the brand's signature style, blending comfort, versatility, and a hint of boldness. Whether you're a fan of denim, florals, or relaxed silhouettes, Superdry has a dress for every mood and occasion. Elevate your wardrobe with these must-have styles and let Superdry redefine your fashion game.