Lulus Two Piece Sets Are What Your Closet Needs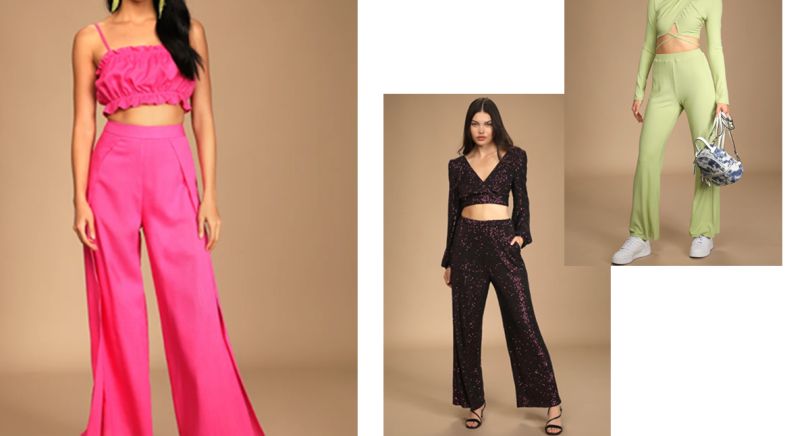 You're not alone if you find yourself wailing in frustration in front of your closet because you have "nothing to wear" despite the abundance of clothing in front of you. It's a common occurrence that occurs when you're running late for work or an important event because you didn't have time to plan your outfit ahead of time. We understand what you're going through, even if the people around you think you're crazy. It's called having clothes but no outfits.
To solve this problem, you'll need to experiment with mixing and matching your clothes and accessories to see what looks good together. Who are we kidding, our hectic schedules will never allow it. Don't worry, there's a fix for that as well! Bring home some two-piece sets (also known as co-ord sets or matching sets) the next time you're out shopping. They'll instantly make you look put-together. It requires little effort but has a big impact.
As the term indicates, two-pieces are meant to be worn together. They're usually the same color or print and come in a variety of shapes and sizes. There are two-piece sets for every occasion, including lounging at home, ranging from pantsuits to crop tops and skirts. The best part is that they can also be worn separately with other items in your wardrobe. Get a two-piece set by taking inspiration from Lulus cool collection of matching sets.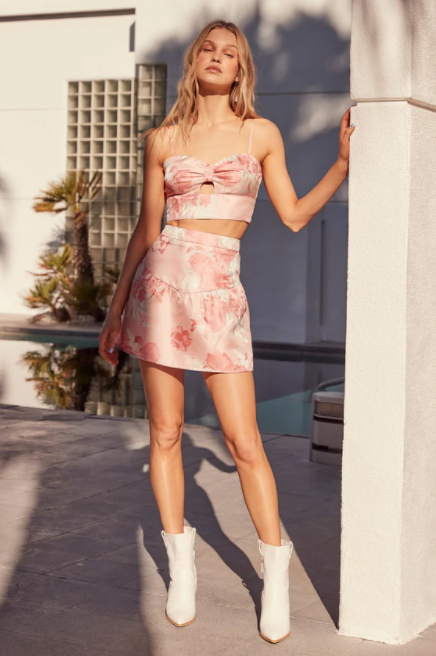 The Lulus Belle de Jour Blush Pink Floral Jacquard High-Waisted Mini Skirt will make you feel special any day of the week! This woven jacquard mini skirt features a beautiful pink and blue floral design on a mini skirt with a high rise cut, a lightly flared design, and a centre tier inspired by the Basque waist. Back zipper is hidden. For a complete look, pair with the matching crop top! Click here to get this cute two piece set.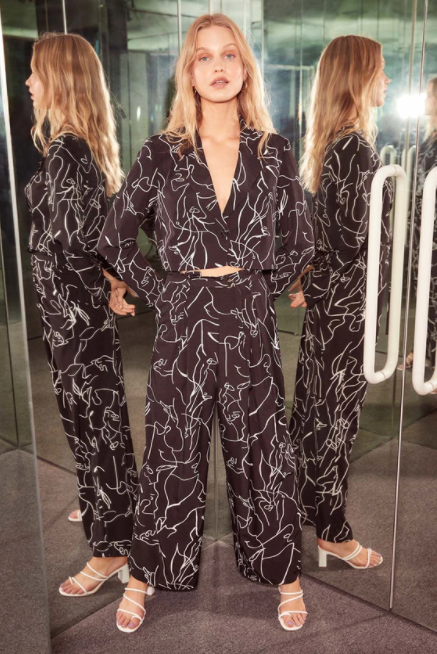 When you wear the Lulus Abstract Expressions Black Print High-Waisted Trouser Pants, everywhere you go will be a gallery! A high, lightly pleated waist (with elastic at the back for fit) and a matching belt with twin D-ring buckles are fashioned from lightweight woven fabric with an abstract white pattern. The hems of the wide pant legs fall to ankle length. For a complete look, pair with the matching blazer! Click here to get yours.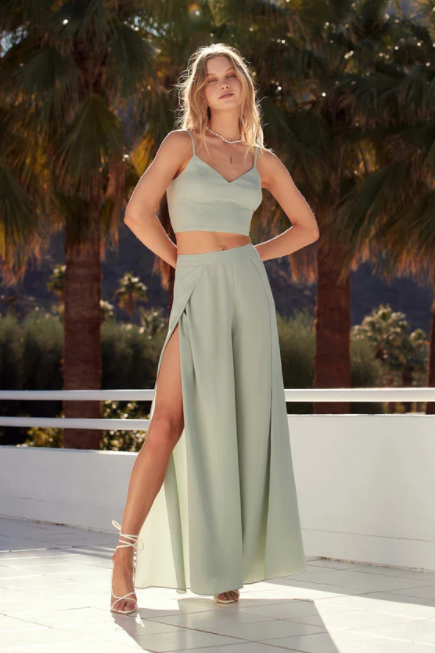 Wear the Lulus Out Tonight Sage Green Two-Piece Jumpsuit to the VIP! This sleek and sexy set features a princess-seamed crop top with a V-neckline and lace-up back made of woven fabric. Wide, tulip pant legs and a hidden back zipper characterise the matching high-waisted trousers. Click here to get this alluring matching set.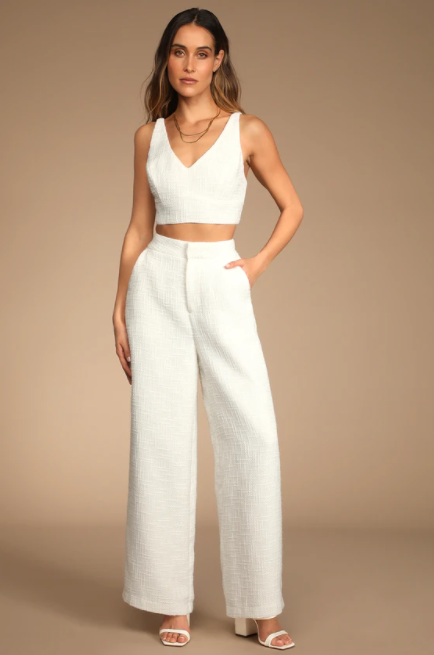 Lulus Chic and Sophisticated Ivory Tweed Wide-Leg Pants will help you transition into sunny days in style! These ultra-trendy pants are made of woven tweed and feature a high, banded waist, a flowy fit, side seam pockets, and ankle-length hems. Top button is hidden, and the fly is zippered. For a complete look, pair with the matching tank top! Click here to get this elegant piece for yourself.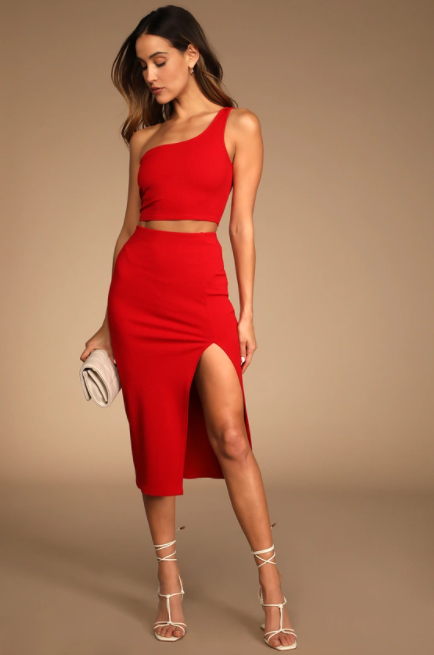 Stay on-trend this season with the Lulus Phenomenal Style Red Ribbed One-Shoulder Two-Piece Midi Dress! This two-piece dress is made of ribbed stretch knit and features a cropped tank with a wide strap and a one-shoulder neckline. The matching skirt has a high-waisted fit and a figure-skimming silhouette that ends in a midi hem with a slit in the front. Click here to get your hands on this passionate matching set.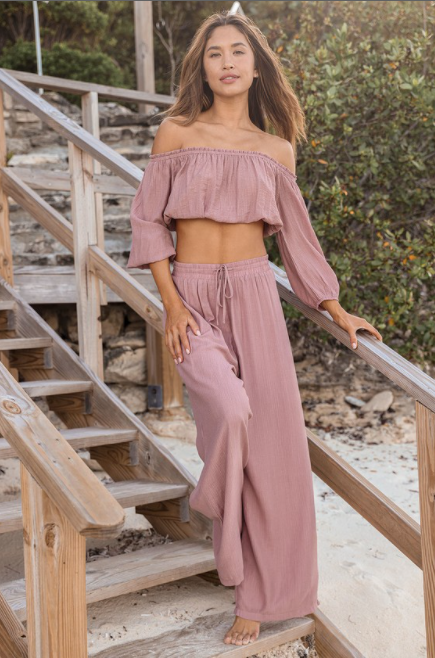 Lulus Exclusive! Is somewhere sunny calling your name? Pack your suitcases and don't forget the Lulus Grab Your Passport Mauve Two-Piece Swim Cover-Up Jumpsuit! Lightweight and gauzy woven fabric creates a cute crop top with an elasticized off-the-shoulder neckline, a blousy bodice, and long sleeves with elastic cuffs. Matching wide-leg pants have an elastic drawstring waistband, perfect for pulling on over a bikini while your grab drinks at the beachside bar! Click here to get this classy matching set that is a must have in your closet.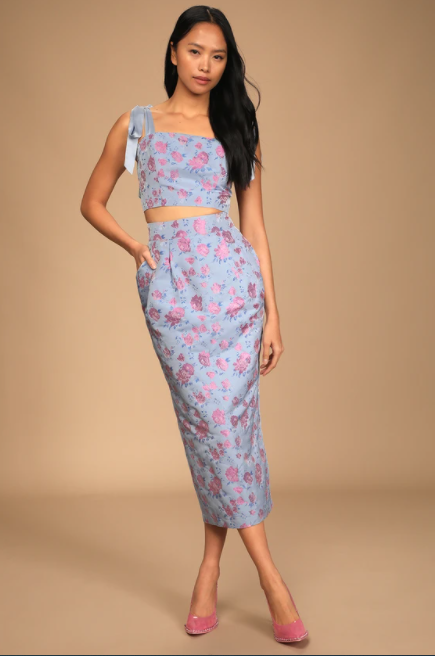 A lovely, luxe look is easy to achieve when you've got the Lulus Ellarina Light Blue Metallic Tie-Strap Two-Piece Midi Dress in your closet! This unique two-piece dress is constructed from thick jacquard fabric with metallic pink threading that creates a vibrant floral print. Set includes a princess-seamed crop top with contrasting blue satin tie-straps and a matching midi skirt with a high-rise, sheath silhouette, banded waist, diagonal side pockets, and kick pleat at back. Top and bottom have matching exposed silver zippers at back. Click here to get this pretty printy matching set.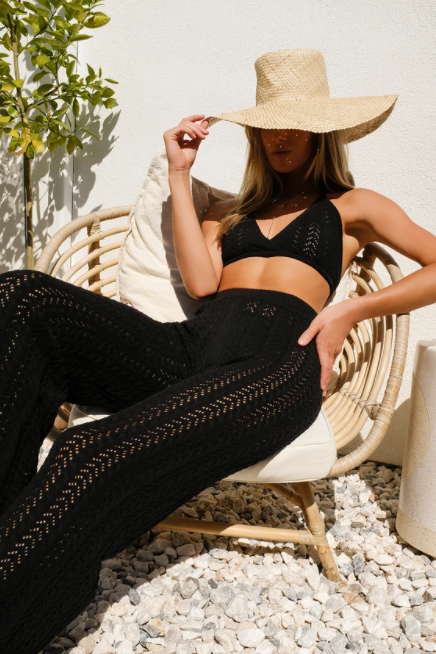 Lulus Exclusive! The Lulus Balmy Breeze Black Crochet High-Waisted Pants are the key to staying cool and looking hot! These Boho pants have a high-waisted fit with an elasticized waistband and a cool, crochet-inspired pointelle knit construction. Fitted legs carry into slightly flared hems for a retro-inspired vibe. Bikini not included. Pair with the matching top for a complete look! Click here to get this stunning black matching set.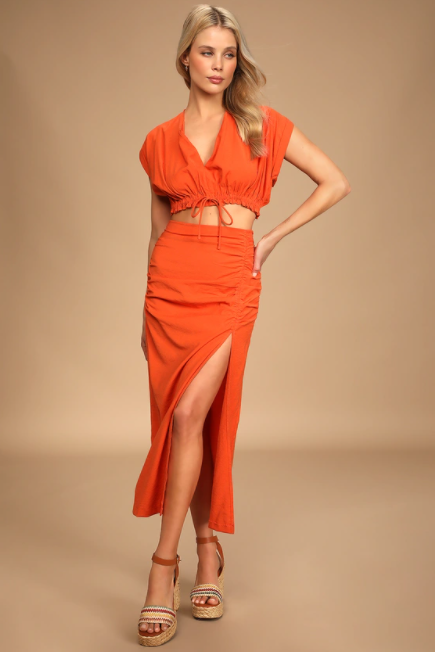 Even if you're staycationing this summer, take time to see the sights in the Lulus Play Tourist Orange Two-Piece Short Sleeve Midi Dress! This stretch-woven cotton-blend dress begins with a cute crop top, complete with a deep V-neckline, cuffed dolman sleeves, and a ruffled elastic hem with a decorative tying detail. Matching midi skirt starts at a high waist and continues to a ruched silhouette with a flirty side slit. Hidden back zipper/clasp. Click here to get your hands on this bright and eye-catching matching set that will surely stand out.