Kids Summer Wardrobe Essentials from Oobi
You want your kids to be able to run around and splash around in their summer attire, which should be fun, bright, and easy to put on and take off. Make sure your child's summer is off to a stylish start by stocking their closets with everything they'll need for warm-weather adventures. Scroll down to check out some of the Kids Summer Essentials from Oobi.
Dress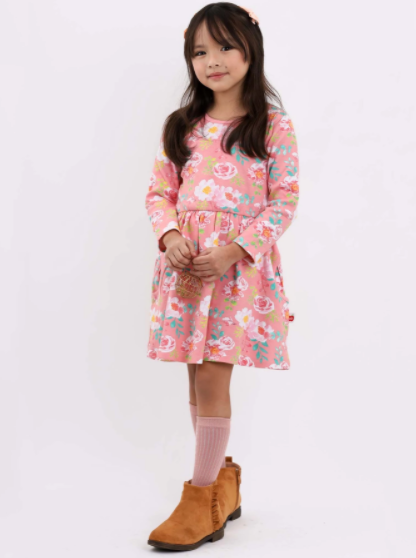 Anyone who enjoys vintage flowers will agree that it is a must-have. This Watercolor dress from Oobi is painted-style prettiness that is one-of-a-kind, special, and extremely attractive. This dress will be loved for years to come for its soft and delicate tones, excellent quality and fit, and ease of wear. Your little one will love the pockets, long sleeves, and waistband elastic - this is a pretty, comfortable, and practical dress to cherish for years to come. Shop here.
Hat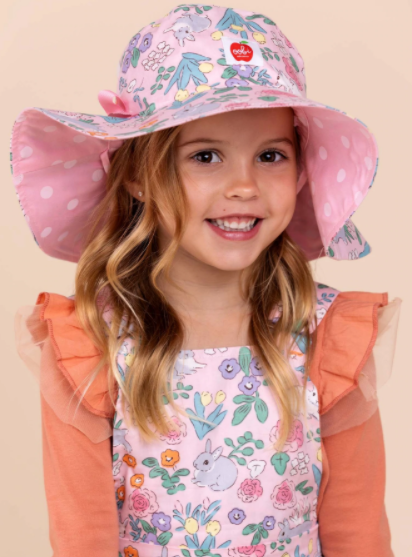 This Chloe hat is truly the PERFECT hat in every way. Elastic is incorporated into the brim for a secure fit, and the hat is finished with toggles and adjusters at the neck and a ponytail hole for your child's mane of hair. She also has a contrast fabric lining for added interest, as well as a wide brim to keep the hot Australian sun at bay. Unconditional happiness! Purchase here.
Tee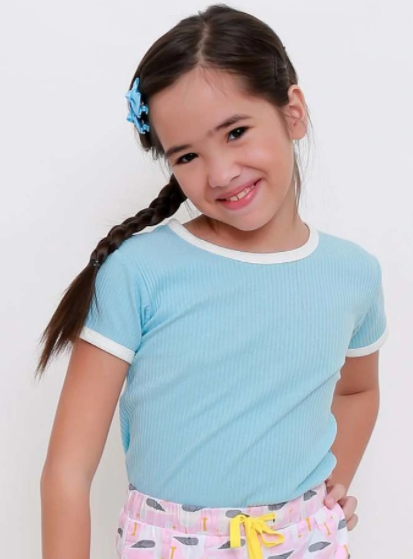 Although finding the perfect tee can be difficult, we believe that with the Retro Tee, you won't have to look too far. Excellent fit, cute '70s vibes, and a lovely sky blue that is appropriate for all children. Fashioned from a stretchy ribbed cotton fabric with a contrast binding to give it a retro feel. Click here to get your hands on this tee.
Swim Set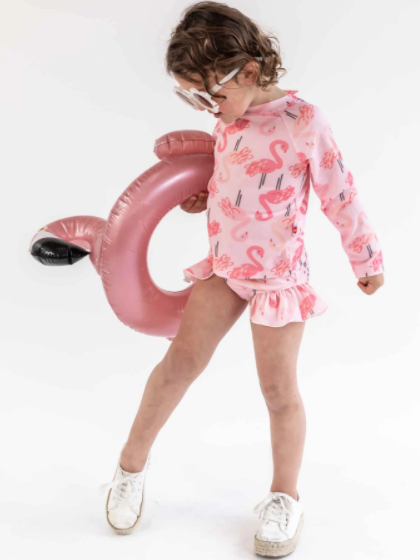 The days are getting longer and brighter again! Who isn't looking forward to soaking up the rays while remaining sun-safe at the same time? This long-sleeved swim top is made of a lightweight material that is ideal for swimming. Furthermore, the bikini bottoms provide excellent full coverage. Grab now.
Short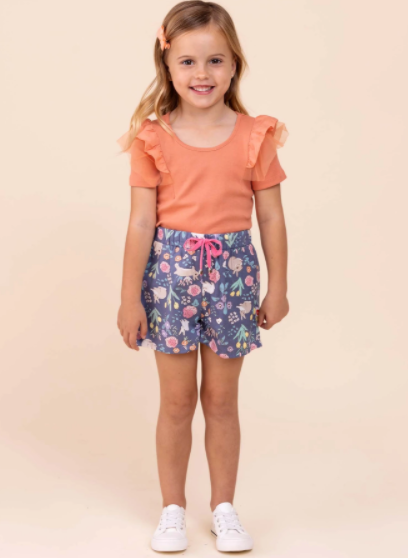 The ideal pair of shorts is one that is comfortable, easy to move around in, and also looks amazing. The Adele Shorts are a gorgeous pair of shorts that are both fun and practical at the same time. Comfort is ensured by the inclusion of pockets, a drawstring, and a wide elastic waistband. Buy here.