How to Add Yellow Color In Your Wardrobe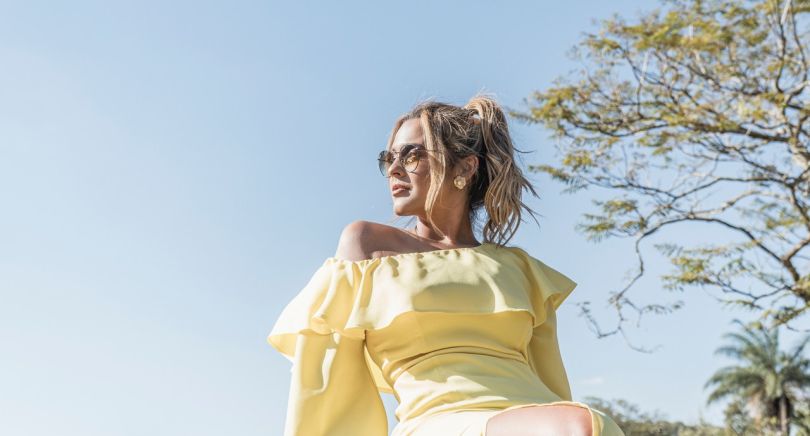 The use of yellow as an accent color has not faded. Laughter, joy, and good times are all associated with the color yellow. There are many ways to incorporate yellow into your wardrobe, and this guide will show you how to pull it off.
It's even more of a reason to put it on. At a time when the world is going through some difficult times, anything that brings joy is a good thing.
YELLOW COLOR OUTFITS TO ADD TO YOUR WARDROBE
Below, you'll find an assortment of bright yellow ensembles from Hello Molly, Gorman, and Blue Illusion.
YELLOW TOP
As a top, yellow is versatile. It looks great with a pair of blue jeans or white pants like she's wearing in the picture below. If a solid yellow shirt bothers you because of its brightness, opt for a striped version instead.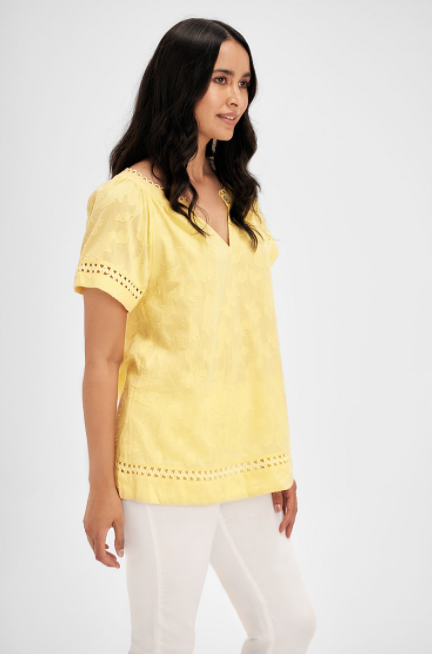 Combining a yellow top with a blazer in a more neutral color will lessen the impact of yellow. You'll still have the hip vibrancy of yellow, but it won't be as overwhelming.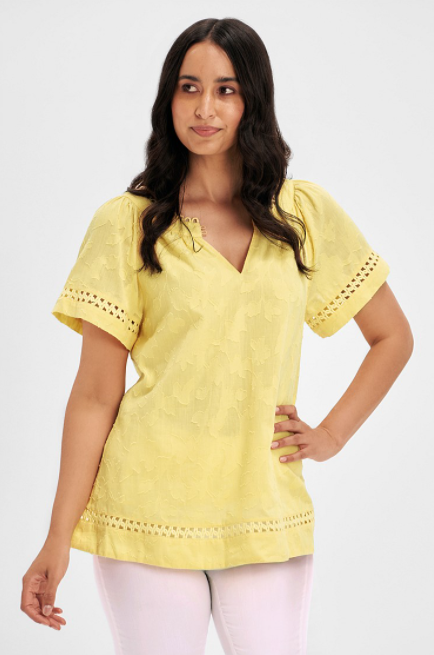 Wear this top from Blue Illusion with these white pants and sandals that are very similar. This summery new marigold color top is made of 100% cotton and features a loop trim detail at the neckline for a pretty, feminine look. This sunny top features a floral jacquard pattern and lace edging for a beachy vibe. Click here to shop Blue Illusion's Jacquard Cotton Top.
YELLOW JUMPSUIT
You're aware of what you need right now. Girl, you need a yellow jumpsuit! The current yellow craze will cause you to reevaluate your views on color in general. It's hard not to smile when wearing yellow; it's cheery and yet sophisticated at the same time.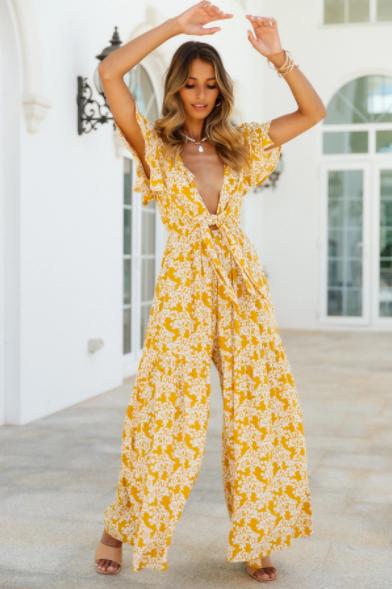 The color of the Sun has you ever wondered if you could pull it off? Consider it for a moment.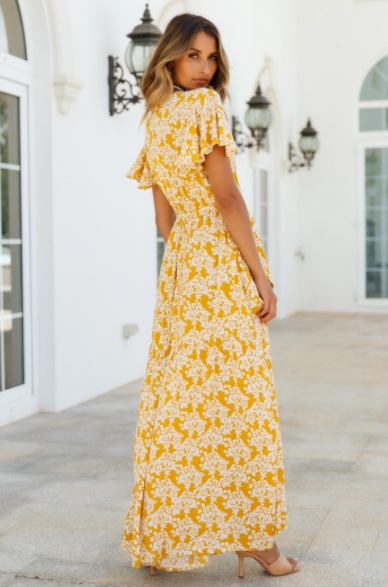 Ladies, I believe you have finally found the easy, breezy jumpsuit you've been looking for. Hello Molly's Nature Strikes Jumpsuit is a must-have this season. You can't go wrong with a wide-leg feature and a tie at the front! Dress it up with a pair of white mules. Click here to buy Nature Strikes Jumpsuit from Hello Molly.
YELLOW DRESS
Putting on a yellow dress can be a great way to make a statement about your love of the color.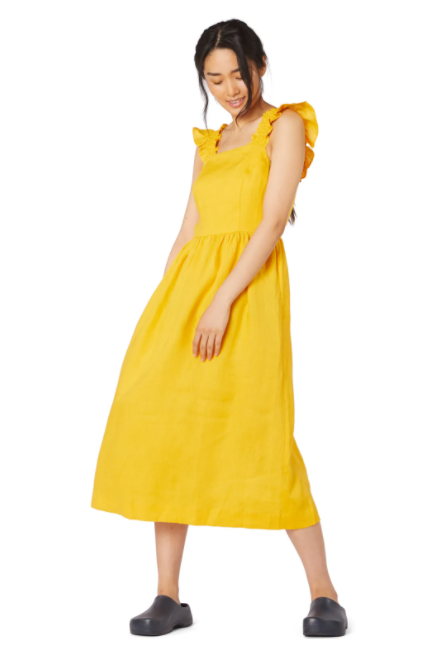 Keep it simple and go with black, white, metallic, or brown as your base colors. If you want to spice things up a bit, however, you could always go with a strong contrast and wear something like blue or leopard print. If you want to stay cool and fashionable this summer, a yellow dress might be just the ticket.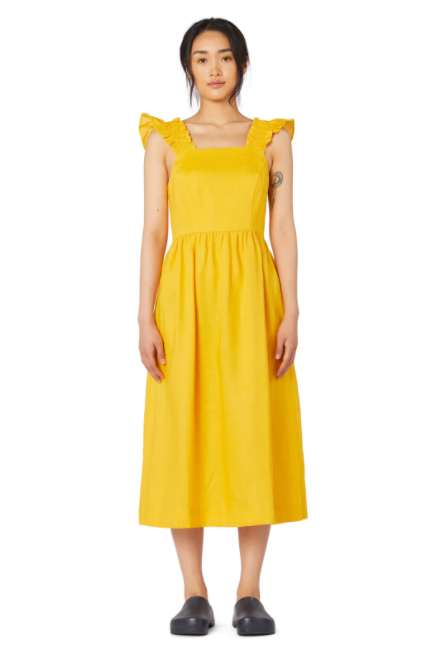 Gorman's linen shirred dress is stunning. It is made of natural linen. a straight neckline, it is lightweight and breathable. Slight gathering at the waistline; mid-length; below knee; ruched sleeves; and side seam pockets complete the look. To complete the look, wear it with a pair of mules or a pair of dangling earrings. Click here to get your hand on Gorman's Linen Shirred Dress.