10 Tips To Style Winter Clothes For Women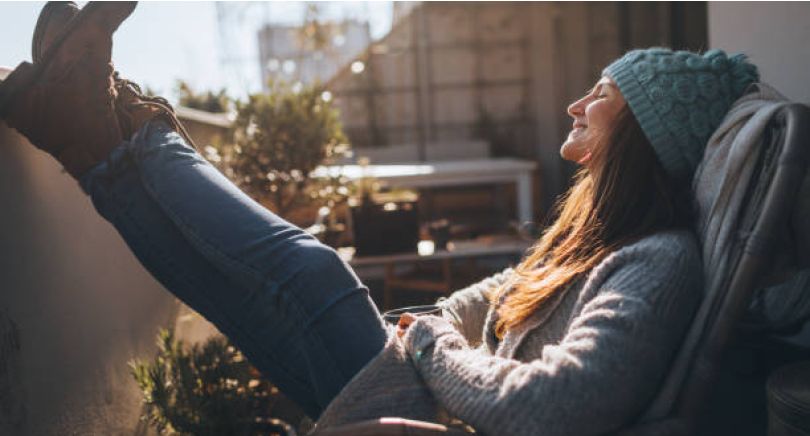 Keep warm and stylish this winter with these suggestions.
Put On Three Layers Of Clothing
Thin, moisture-wicking basics that will keep you warm without making you sweat, like silk underwear, a merino wool turtleneck, and leggings, could make up your base layer. You can use a thick fleece or similar insulating material as your middle layer. The outer layer, such as a parka or winter coat, protects the wearer from the elements.
Keep It Tight
Wearing close-fitting clothes is an effective method of shielding against wind chill. Instead of wearing wide-leg jeans, try a skinny jeans, which will also help to visually balance out bulky items like a sweater and boots. When going skirtless, keep your legs toasty by donning a pair of fleece-lined tights or leggings.
Long Coats
Get a long coat and wear it. While cropped puffers may be in style right now, they do little to keep your core warm. If you don't already have a long sweater and a coat, get them now.
Sweater & Skirt Combo
The sweater-and-skirt combo is acceptable; give it a chance. Pair a pencil skirt that hits just above the knee with a bulky cable knit pullover. You can also pair a sweater with a looser maxi or midi skirt by trying the French tuck and accessorizing with a belt that draws attention to itself.
Choose The Right Type Of Down
Due to its ability to insulate heat while remaining lightweight, down is an excellent choice for outerwear. However, it loses its heft and shapes the moment it gets wet. Synthetic down may be bulkier, but it can withstand the rain. Down jackets aren't waterproof, so you'll need synthetic down or an additional rain shell if the forecast calls for precipitation.
Buy Some Wool
Wool is great because it wicks away moisture and keeps you toasty and dry even on the chilliest of days. Merino and cashmere are great alternatives to wool if you find that itchy. Try a simple merino turtleneck and pants for the best winter base layer. Merino is lightweight wool that works great as a base layer. Cashmere is extremely comfortable and warm wool. It works wonderfully for shawls, cardigans, and beanies that you can wear to the office.
Try To Stay Away From Cotton
Cotton is a wonderful, breathable material, but because it absorbs and retains so much moisture, it isn't the best choice for the colder months. You should wait until the cooler months to wear your plaid flannel shirts, corduroy pants, and college sweatshirts. Rather than denim, put on your wool pants.
Consider Your Scarf, Hat, And Gloves To Be Accessories
Think of your hat, gloves, and scarf as additional pieces of clothing. If you're stuck wearing the same winter coat every day, you can always change things up by wearing different accessories. An otherwise drab winter outfit can be brightened up with the help of a cashmere beanie in a bold hue. Putting on a hat is another simple strategy for maintaining body heat.
Wear Shoes With A Good Grip
It's important to wear shoes with traction if you live in an area that gets snow and ice. Put them on over your wool socks so your feet don't get cold.
Use Warm-Weather Favourites In Other Ways
Put together a cute, winter party look by layering your favorite slip dress over a turtleneck and finishing with ankle boots. It's acceptable to wear loose clothing, such as skirts and T-shirts, as long as you have a warm undergarments on underneath.