Wedding Planning Ideas to Help You Have the Perfect Day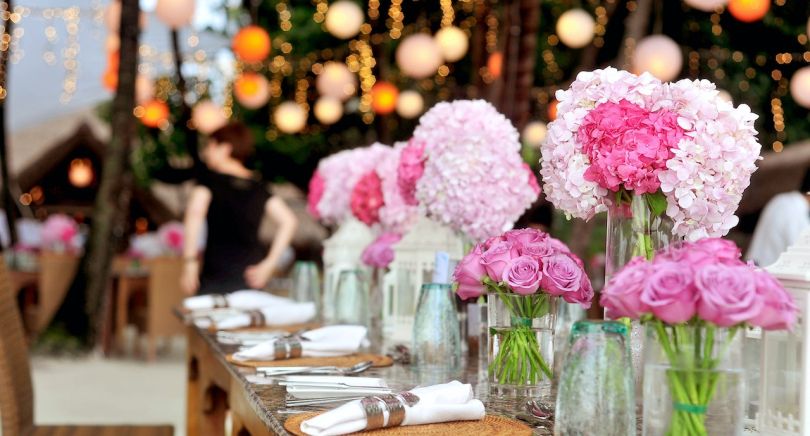 Planning a wedding is an exciting and daunting task. With so many details to consider, it's easy to get overwhelmed. However, with proper planning and organization, you can have the perfect wedding day you've always dreamed of.
Wedding Planning Ideas to Have the Perfect Day
This article will share some wedding planning ideas to help you get started.
Set a Budget
Before you start planning your wedding, you need to set a budget. Determine how much you can afford to spend and allocate your budget accordingly. This will help you make informed decisions when choosing vendors and other important decisions. It's essential to stick to your budget to avoid any unexpected expenses.
Choose a Theme
Choosing a wedding theme can help tie together all the different elements of your wedding. It will help you decide everything from the invitations to the decorations. You could choose a traditional theme, a romantic theme, a beach theme, or a vintage theme, to name a few. Ensure your theme is reflected in all aspects of your wedding, from the color scheme to the centerpieces.
Hire a Wedding Planner
If you're feeling overwhelmed, consider hiring a wedding planner. A professional wedding planner can help take the stress out of planning and ensure everything runs smoothly. They can help with everything from budgeting and vendor selection to on-the-day coordination. You can also hire a planner just for the wedding day to help with the coordination, so you can enjoy your special day without worrying about the details.
Choose the Right Venue
Choosing the right venue is one of your most important decisions when planning your wedding. The venue should reflect your wedding theme and accommodate the number of guests you invite. Consider the location, parking, and accessibility when making your decision. You could choose a classic wedding venue like a church or a hotel, or you could opt for a unique venue like a barn or a botanical garden.
Personalize Your Wedding
Make your wedding day unique and personal by adding special touches. You could personalize your invitations, create a custom wedding logo, or include a special signature cocktail. You could also have family traditions or heirlooms in your ceremony or reception. Adding personal touches will make your wedding memorable and meaningful.
Conclusion
In conclusion, planning a wedding is an exciting and daunting task, but with proper planning and organization, you can have the perfect day you've always dreamed of. Remember to take the time to enjoy the planning process and remember to take care of yourself during this busy time. Set a budget, choose a theme, hire a wedding planner, choose the right venue, and personalize your wedding to make it unique and special. With these wedding planning ideas, you'll be on your way to a beautiful and memorable wedding day.