Ways to Choose the Best Colors For Your Skin Tone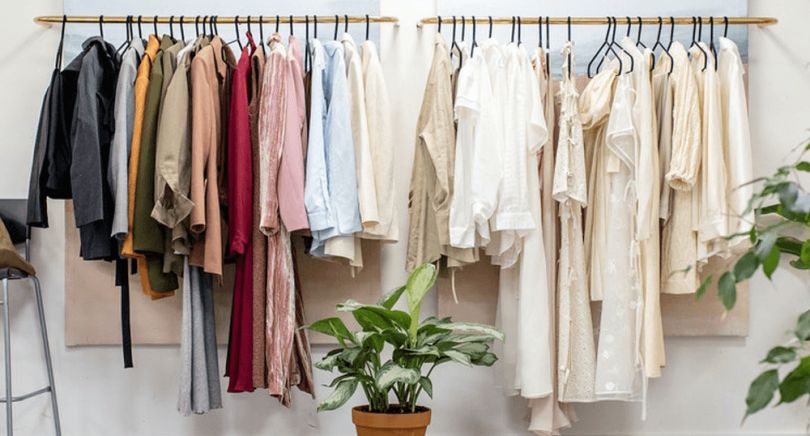 You're Warm If:
Color of Your Skin
Has a greenish or yellowish undertone (also known as golden). Olive skin tones are also considered warm.
Hair Color
Your hair is dark brown to dark blonde in color.
Favorite Jewelry
Jewelry is made of yellow gold. According to a fashion stylist, the type of jewelry you gravitate towards may be indicative of your skin tone. You probably have a warmer skin tone if you think yellow gold looks best on you.
Warmer Skin Tones' Favorite Colors
Warm skin tones are paired with warm colors like orange, yellow, or even gold by fashion stylists. He goes on to say that bright colors are also a good match, as are natural earth tones like browns, deep tonal reds, and rich shades of green.
Avoid these Colors if at all Possible
There aren't any colors that people with warmer skin should avoid. Only wear black if you're wearing a "slick and graphic piece."
You're cool if:
Color of Your Skin
The undertone of your skin is bluish. This group can also range in color from light to dark.
Hair Color
Your hair color is dark (blue-black or a dark brown) to light blonde.
Favorite Jewelry
Your Jewelry Preference: The cool crowd favors silver, rose gold, or a combination of the two.
Cooler Skin Tones' Favorite Colors
In charcoal, cool blues, and violet, cooler tones look fantastic. Keep in mind, however, that vibrant colors can make cool skin tones appear paler.
We usually prefer pastel colors to soften the silhouette, but we also suggest blues and pinks, soft yellow, or green in your wardrobe.
Avoid these Colors if at all Possible
Too bold, strong colors, such as electric blue or green grass, are the biggest no-no when it comes to dressing cooler skin tones. Oranges and yellows should be avoided, according to stylists.
You're Neutral if:
Color of Your Skin
It's difficult to say. If you have a neutral skin tone, it's difficult to tell whether you're warm or cool.
Hair Color
Is a colour combination. Consider a blonde with ashy streaks or a warm-toned brown.
Eye Color
Is hazel. The eyes of most neutrals are hazel, which change depending on the colour they're wearing.
Favorite Jewelry
Is a combination of metals.
Neutral Skin Tones' Favorite Colors
Stick with shades that are in the middle of the color spectrum because neutral tones look great in neutral colors. Light peach, dusty pinks, soft rose, peony pink, placid blue, jade green, and cameo green are all good choices if you want to add more sparkle to your wardrobe than white, beige, and taupe can provide.
Avoid these Colors if at all Possible
For neutral skin tones, reds, yellows, and anything else that is too bright or vibrant can be overwhelming. If you must wear yellow, go for a soft shade like corn silk or buff.