Ways to Choose Professional Clothes For Women on A Budget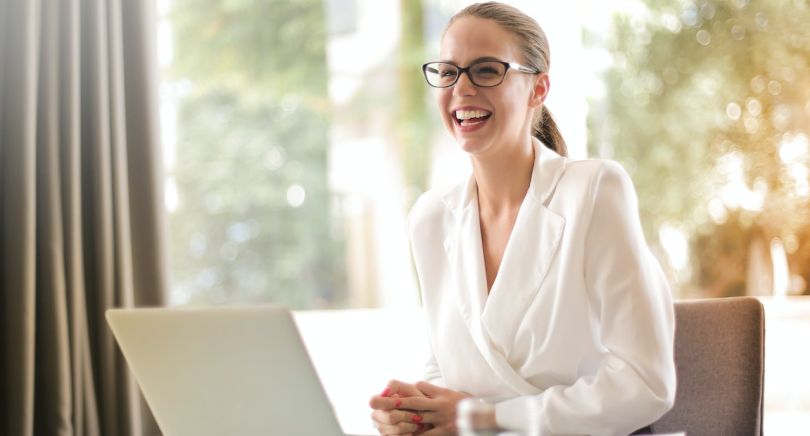 Putting together an appropriate wardrobe for the office can be a difficult task under any circumstances, but it can be especially difficult when money is tight. When money is tight, it can be tempting to take advantage of sales and only shop at discount retailers. The trade-off for the potential financial savings is a closet full of mismatched, hard-to-wear items.
The best way to save money on professional attire is to plan from the end result backwards. Pick a colour scheme, buy a few high-quality, classic pieces that can be worn again and again, and avoid the trap of buying too many trendy items.
Understand the Dress Code at the Office
Having a closet full of clothes that aren't appropriate for the workplace is a major bummer. Check the company's dress code policy details in the employee handbook before you go on a spending spree. Look around at the interview and see how people dress, or ask a friend or acquaintance who already works there what is expected of you.
The typical dress code for an office falls somewhere between business casual and business formal. If you're just starting out, it's best to overdress rather than underdress. Generally speaking, you shouldn't buy an item of clothing for the office if you have to pause and wonder whether or not it is appropriate for work.
The Importance of Closet Organization
Buying only pieces that go together is a great way to save money on clothing. By doing so, you can build what style bloggers call a "capsule wardrobe," or a collection of versatile garments that can be worn in a variety of ways.
In order to keep your work wardrobe minimal, choose a few neutral base colors and then build off of those with additional colors. Use black, white, grey, blue, teal, pink, and green as an example of cool tones. Warm-toned women can wear neutrals like black and tan, and then accent with colors like yellow, green, gold, and red.
To avoid looking like everyone else, spice up your wardrobe with a few eye-catching pieces. Necklaces, bags, and shoes with a lot of color or a unique design are excellent ways to draw attention to your outfit.
Find out How Much You'll Need
It's great if you can avoid wearing the same thing twice in a week, but it's ideal if you can avoid wearing the same thing at all. Though it's not required, it's best to give your garments some fresh air between uses. Also, you should have back-ups in case you spill something on your top or bottom right before leaving the house.
Don't feel like you have to go out and buy a whole month's worth of clothes, though. It's safe to assume that you have a sufficient wardrobe if you can put together a different set of clothes for each day of the week. Proponents of the minimalist wardrobe argue that people can get by with just 35 items of clothing.
The following is an example of a suitable number of wardrobe essentials for the office:
Blouses:
Keep away from cotton tees and sleeveless tops unless the dress code is very easygoing. Instead, try on some button-downs or shell tops. A cheap but good top should cost you between $15 and $40. (Buy three to four blouses.)
Skirts:
Work appropriate skirt lengths include A-lines and knee-length pencil skirts. Skirts suitable for the workplace can be purchased for $30 to $90. (1 to 2)
Work Pants:
Depending on the policies of your workplace, you may want to make these a combination of slacks and dark wash jeans. A nice pair of pants will set you back at least $30, and possibly as much as $40 or $50. (2 to 3)
Blazers or Cardigans:
Invest in at least one black one; the rest can be in coordinating hues, with one serving as a statement piece. You can find cardigans for around $15 to $30, but a decent blazer will set you back at least $30 to $40. (2 to 3)
Sweaters:
Choose sweaters with a knit pattern that allows air to circulate so you can stay cool and dry at work. You should budget at least $20 for a simple sweater. Spend at least $100 if you want a sweater made from high-end materials like cashmere or wool. (2 to 3)
Dresses:
If you ever have to go to a cocktail party for work, you should always be prepared. Prices for simple sheath and A-line dresses can start at around $30. (2 to 3)
Sets of Shoes:
One pair of black or nude heels, one pair of low-key flats, and a pair that makes a statement are all essential. If you stick to simple, classic styles, you can find shoes that are appropriate for the office for $30 to $50. (2 to 3)
Jewelry:
It's hard to go wrong with a pearl necklace. Invest in a few chunky necklaces to wear with your all-black ensembles. For about $50, you can purchase a beautiful pearl necklace from a jewelry store. Statement necklaces, which are not made of precious metals or have any real gems, can be purchased for as little as $15. (4 to 5)
Handbags:
Choose items with solid colors that can be mixed and matched easily. A fashionable bag will set you back at least $30 or $40. (2 to 3)
Worrying too much about what others will think of you at work is pointless. Most of your coworkers care more about themselves and their own tasks than they do about what you wear to work. Wearing the same clothes more than once is easy if you invest in a few classic pieces.
While a leopard-print top or brightly patterned skirt can instantly elevate an otherwise boring outfit, you might not feel comfortable wearing them more than once every few weeks. Conversely, you can rewear dark skirts and pants and other neutrals without drawing attention to yourself.
Quality Clothing
Try to spend a little more on a higher-quality piece of clothing because it's worth it in the long run. Clothes that are made well tend to last longer, look better, and provide better comfort.
Before you buy something, take a look at how it was put together. Those of higher quality have thicker fabric that doesn't seep through when exposed to bright light.
We've compiled a list of must-haves for your business wardrobe.
Lined coats, jackets, and skirts:
These have a more flattering fit on your body.
Clothes that use mostly organic materials:
Cotton, wool, silk, angora, satin, and leather are some of the more resilient fabric options. There's no issue with incorporating a little synthetic material, but you should aim for clothes that are at least 80% natural fibres.
High-Quality Pockets and Closures:
Zippers should untangle smoothly, and pockets should be made of a strong fabric to prevent holes.
Great Seams and Hems:
Try to find garments with adequate hems and patterns that match at the seams (this creates a more polished appearance).
Stitching Done by Professionals:
Less-dense stitching increases the possibility that the thread will unravel, resulting in frayed fabric.
Where to Shop for Professional Clothes
Stores Selling Women's Clothes and Department Stores
Wonderful items can be found in traditional department stores like Nordstrom, Saks, and Bloomingdale's. Pricing can be prohibitive at times. You can also find appropriate workwear at J.Crew, Banana Republic, Gap, ASOS, Ann Taylor, Loft, Express, Target, Zara, and Macy's.
Look into sales and coupons to see if you can save money before making a purchase. Express, for instance, routinely runs 50% off sales and provides $15 off coupons for purchases of $30 or more. In contrast, Target rarely has sales, but their clothing is cheaper all through the year.
Stores Offering Deep Discounts
Fortunately, you can find high-quality garments at a variety of price points. The same name brands that can be found in department stores are purchased by discount stores and then sold at steep discounts.
Here are a few things you shouldn't miss:
T.J. Maxx:
An extensive selection of shoes and clothing suitable for the office can be found at this shop.
Marshalls:
Given that Marshalls and T.J. Maxx share a parent company, you might notice some duplication of stock between the two.
Ross:
Ross typically has more affordable prices than competitors like T.J. Maxx and Marshalls.