5 Ways To Pick The Right Jewelry For Your Outfit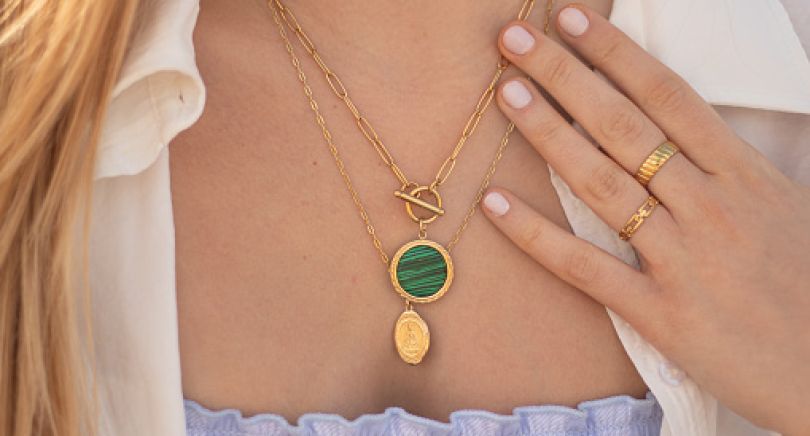 The right jewellery can enhance your personal style and make you look and feel amazing. On the other hand, the wrong jewellery can make you look clumsy and uneasy, depending on what you wear it with.
If you're having trouble deciding, here are five simple guidelines to help you choose the right jewellery for your outfit.
1. It's All About the Scale
The jewellery you choose should be the right size for your outfit. Very small jewellery may be overshadowed by your outfit, defeating the purpose for which you wore it. On the other hand, very large jewellery can appear clumsy and clunky.
Small, simple jewellery pieces go well with busy, patterned outfits. Stud earrings and small pearl necklaces will suffice in this situation. Large jewellery goes well with simple outfits.
You can accessorise with thick bangles or bib necklaces if you're wearing a simple blouse and jeans trousers. If you want to go for a more conservative or formal look, however, pair small, simple jewellery with one-colour outfits.
2. Jewelry and Outfit Color
Colour is equally important when choosing jewellery. Gold and silver jewellery, as well as the neutral colours black, white, and grey, go with everything. Use the colour wheel to get other colours. Choose jewellery that matches your outfit's colour scheme, such as green and yellow-green. You can also choose colours on the wheel that are diametrically opposed to each other, such as green and purple.
Coloured jewellery is beautiful, but jewellery with more than two colours can be overwhelming and fail to match your outfits.
3. Define Your Style
The jewellery you choose is determined by your personal style. It establishes guidelines for the use of accessories. The accessories you choose will be determined by the design of your outfit and the occasion.
Simple jewellery, such as stud earrings and simple necklaces, can help you achieve a professional look. A pearl necklace paired with diamond earrings will make a statement if you want a classic look for a function.
When you want to create an edgy look, you should wear oversized jewellery, and when you want to create a glamorous look, you should wear bib necklaces and chandelier earrings.
In fact, you might not find the ideal piece of jewellery for your style the first time around. As a result, you may need to experiment with various combinations before settling on one that perfectly complements your personal style.
4. Understand Your Skin Tone
You will look great if you match your jewellery to your outfit. However, matching your jewellery to your skin tone and outfit will make you appear bigger. Silver enhances the coolest skin tones, whereas gold enhances the warmest skin tones for people with darker hair.
But don't be afraid to play around with the look. Go for it if your vibes are willing to try something new.
5. Necklines of the Outfit
Necklaces are the focal point of any accessory. The neckline of your dress, shirt, t-shirt, or blouse must match the neckline of your necklace.
A V or Y-shaped pendant looks great with a V-shaped neckline. The pendant, when worn with matching earrings, will draw attention to your face. A petite pendant with thin chains or an embellished locket will look fantastic on a square neck.
Without a necklace, cowls and turtlenecks look fantastic. If you absolutely must have a necklace, consider one with multiple layers or many pendants. A low-hanging pendant will look great with a jewel neckline, off-shoulder, or boat neckline.
Heart necklines, like V-shaped necklines, look great with pendant necklaces. If you choose to wear drop earrings instead of necklaces, you can skip the necklaces entirely. Finally, round necklines look great with round beaded or pearl necklaces.